---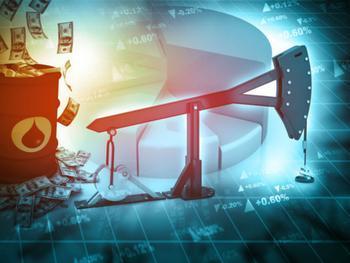 Consumers who have gotten accustomed to relatively low gasoline prices over the last two and a half years will have an adjustment to make this spring.
Gas prices are going to be a bit higher than they were last year.
Actually, they already are. The AAA Fuel Gauge Survey shows the national average price of self-serve regular is $2.28 a gallon, with almost no movement in the last week. But compared to the price a year ago, it is 57 cents a gallon more.
The national average price of premium gasoline, required in a growing number of new vehicles, is $2.80 a gallon, about 59 cents a gallon more than last year. Diesel is selling, on average, at $2.51 a gallon, about 53 cents more than last year.
Rising oil prices
The reason for the higher prices, up until now, is the cost of crude oil. Oil prices are higher than they were last year, mainly because OPEC has been sending strong signals that it plans to cut production to reduce the huge glut of oil that has kept oil prices relatively soft since late 2014.
However, most of those proposed cuts have not actually occurred yet. The oil market's growing confidence that they will has prompted traders to bid up crude oil prices to just under $55 a barrel -- still a long way from its highs.
Over the next few weeks, motorists will likely begin to see prices at the pumps for all grades of fuel begin to move higher. That's because refineries typically reduce operations in late winter and early spring to perform maintenance and begin to switch to more expensive summer grades of gasoline.
Those prices normally rise until the Memorial Day weekend before slowly declining over the summer. If this year is like the last one, consumers could see gasoline prices go up another 25 cents or so before they peak.
Refinery issues could boost prices more
They could shoot even higher if a refinery or two has to cut back production even more. Over the weekend a fire broke out at a refinery in Torrance, Calif. According to the Los Angeles Times, the fire started with an explosion Saturday morning. In a Tweet, GasBuddy analyst Patrick DeHaan says California motorists could see gas prices jump 10 to 25 cents a gallon as a result.
Currently, the statewide average price of regular gas in California is $2.90 a gallon. The price of premium is $3.14 a gallon.
California has some of the most expensive gasoline in the country. The cheapest gas this week is found in South Carolina, where the statewide average for regular is $2.03 a gallon and the average price of premium is $2.60.
---