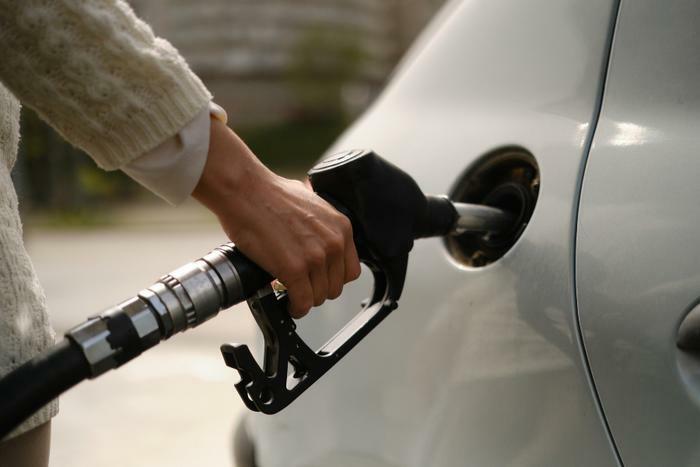 Faced with record-high gasoline prices last month, Americans drove a lot less. As a result, motorists are seeing some of the fastest price declines on record.
AAA's daily fuel price survey shows that the national average price of regular gasoline is $4.57 a gallon, 15 cents less than last Friday. A month ago, the average price hit a record $5.01 a gallon.
The average price of premium gas is $5.32 a gallon, 13 cents less than a week ago. The average price of diesel fuel is $5.57 a gallon, 10 cents less than last week.
In California, the statewide average fell by 19 cents a gallon this week. It's now below $6 a gallon for the first time in over a month. Patrick DeHaan, head of petroleum analysis at GasBuddy, reported Thursday that at least one station in 26 states was selling regular for less than $4 a gallon.
Industry analysts say there are two big reasons for the sharp drop in prices at the pump. Demand has fallen sharply, increasing supplies. At the same time, oil prices have fallen well below $100 a barrel because market traders are betting that the world economy will enter a recession and demand for oil will continue to fall.
In the last seven days, several states saw major price declines. In the last week, the statewide average price is down 21 cents a gallon in Arizona. The average price is down 20 cents a gallon in Texas, 19 cents in California, 18 cents in Kentucky, 16 cents in Alabama and Tennessee, and 15 cents a gallon in Georgia, Alabama, and Illinois.
States with the most expensive gas
These states currently have the highest prices for regular gas, according to AAA:
California ($5.95)  

Hawaii ($5.60)    

Alaska ($5.42)  

Oregon ($5.34) 

Nevada ($5.33)     

Washington ($5.30)  

Idaho ($5.17) 

Utah ($5.13)        

Illinois ($5.08)     

Arizona ($4.89)   
States with the cheapest gas
AAA reports that these states currently have the lowest prices for regular gas:
Georgia ($4.11)  

South Carolina ($4.11)   

Mississippi ($4.12)   

Texas ($4.13)   

Louisiana ($4.16)    

Alabama ($4.18)   

Arkansas ($4.20)  

Tennessee ($4.21)     

North Carolina ($4.25)   

Kentucky ($4.28)