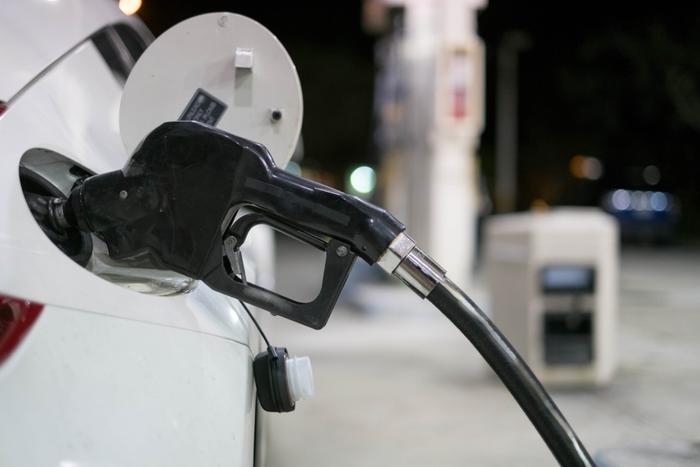 Gasoline prices actually dipped during the last week, but it's too soon to tell whether they'll fall further.
The AAA Fuel Gauge Survey shows the national average price of regular is $2.87 a gallon, down two cents from a week ago. The price is only two cents more than at this time a year ago. The average price of premium is $3.44 a gallon, the same as last Friday. The average price of diesel fuel is $3.10 a gallon, also the same as it was seven days ago.
Prices normally don't peak until Memorial Day weekend, so it appears this week's leveling off, felt almost nationwide, is simply an early start. Refinery maintenance has mostly been completed and the switchover to summer fuel blends has begun.
On the other hand, AAA notes that crude oil inventories declined last week, which could boost oil prices in the short term.
"If total crude stocks continue to tighten, American motorists will likely see pump prices continue to increase this spring – alongside the global price of crude as tightening supply amid robust global crude demand will increase the price per barrel of oil," AAA said in its latest market update.
The states with the most expensive regular gas
These states currently have the highest prices for regular gas, according to the AAA Fuel Gauge Survey:
California ($4.09)

Hawaii ($3.65)

Washington ($3.53)

Oregon ($3.43)

Nevada ($3.49)

Alaska ($3.43)

Arizona ($3.16)

Utah ($3.16)

Idaho ($3.16)

Pennsylvania ($3.04)
The states with the cheapest regular gas
The survey found these states currently have the lowest prices for regular gas:
Alabama ($2.50)

Mississippi ($2.51)

Louisiana ($2.51)

South Carolina ($2.52)

Arkansas ($2.55)

Missouri ($2.59)

Oklahoma ($2.59)

Tennessee ($2.59)

Texas ($2.59)

Virginia ($2.62)