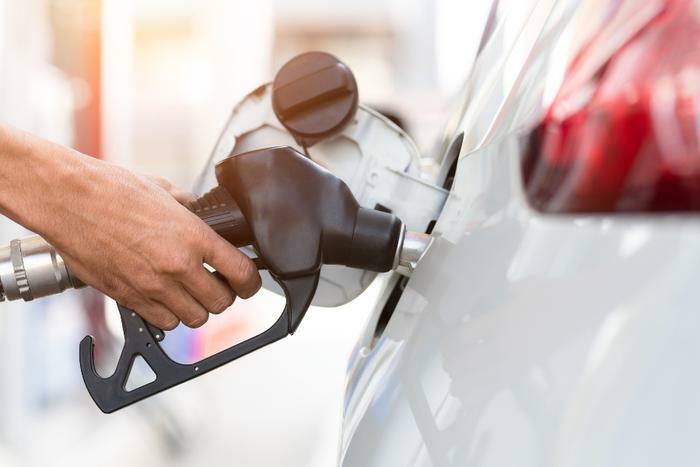 Americans got little relief at the gas pump this week, but at least the pace of rising prices has leveled off near its record high.
AAA's daily fuel price survey shows the national average price of regular gas is $5.01 a gallon, the same price as Thursday and only 2 cents higher than last Friday.
The average price of premium gas is $5.68 a gallon, 4 cents more than a week ago. The average price of diesel fuel is $5.79 a gallon, 4 cents a gallon more than last week.
According to Patrick DeHaan, head of petroleum analysis at GasBuddy, no one should be in a hurry to fill their tanks. In a Twitter post, DeHaan said he expects prices to begin drifting lower and could hit $4.75 to $4.85 a gallon by the July 4th holiday.
President Biden this week challenged major refiners to produce more gasoline and diesel fuel, even if this means lower profits.
"At a time of war, refinery profit margins well above normal being passed directly onto American families are not acceptable," Biden wrote in the letter to the CEOs of major refining companies.
Motorists witnessed more stable prices this week and over the previous two weeks. The statewide average price of regular rose 12 cents a gallon in Missouri; 11 cents in Arizona; 10 cents in Oklahoma; 9 cents in Alaska; and 8 cents in Nevada.
States with the most expensive gas
These states currently have the highest prices for regular gas, according to AAA:
California ($6.42)    

Nevada ($5.67)     

Alaska ($5.61)     

Washington ($5.56)      

Oregon ($5.55)     

Illinois ($5.55)

Hawaii ($5.55)

Arizona ($5.39)   

Michigan ($5.21) 

Indiana ($5.20)   
States with the cheapest gas
AAA reports that these states currently have the lowest prices for regular gas:
Georgia ($4.49)  

Mississippi ($4.51)

Arkansas ($4.53)    

Louisiana ($4.56)     

South Carolina ($4.58)

Alabama ($4.63)

Tennessee ($4.64)    

Kansas ($4.67)  

Oklahoma ($4.67)  

Missouri ($4.69)