---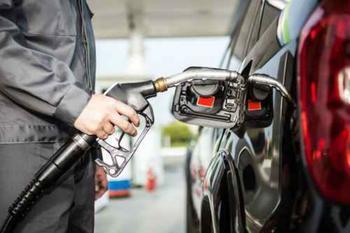 Gasoline prices are still cheaper than consumers have paid in recent years, but they have been rising sharply over the early spring, along with rising oil prices.
In recent days, however, prices at the pump appear to have leveled off. The national average price of self-serve regular is $2.20 a gallon, according to the AAA Fuel Gauge Survey.
That's down slightly from the day before, and about a penny less than the national average a week ago. In previous weeks, the price at the pump had been rising three or four cents every seven days.
Motorists in the Midwest have seen some of the sharpest price declines in the last week. Seven days ago the Ohio statewide average was $2.29 a gallon. Today. it's $2.16.
In Michigan, the statewide average has fallen from $2.30 a gallon to $2.20 in the last week. In Indiana, the statewide average is down 13 cents a gallon in the last week.
Refinery output increasing
While oil prices have risen in recent weeks, prices are still well below recent historical norms. Supplies are ample and there is no indication that's going to change anytime soon. More important to regions like the Midwest, refineries are turning out gasoline at increased capacity, with no breakdowns or accidents that have reduced output periodically, resulting in price spikes.
Here's why that isn't like to change soon. Last week's report from the Energy Information Administration showed the U.S. supplies of both crude oil and refined gasoline are getting bigger.
While it hasn't had a huge effect on oil prices, mainly because of the Canadian wildfires threatening the Alberta oil fields, it's had a softening effect on the price of gasoline. The government energy report showed U.S. gasoline supplies increased by 500,000 barrels, adding to an already generous inventory, in the upper range of the average over the last five years.
A top for oil?
As for oil, a lot of hedge funds are betting its price breaks $50 a barrel, but that price might prove elusive for a while. The Canadian fires should not impact U.S. oil supplies since the U.S. doesn't get a lot of its oil from those particular oil fields.
The firing of the Saudi Arabian oil minister over the weekend, and his replacement with an official firmly committed to the Saudi policy of lower prices, is another sign that oil prices could head lower in the short run.
Iran and Saudi Arabia agree on very little, but both countries seem to be in agreement that OPEC should not curtail production. All that oil has to go somewhere, and will likely depress prices, not raise them.
---