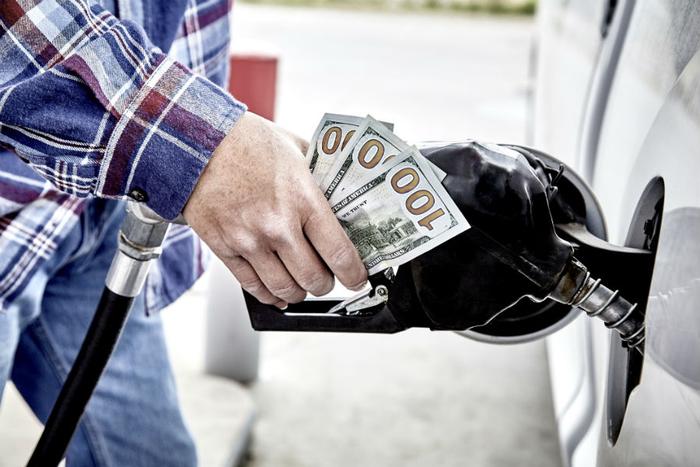 Millions of Americans are hitting the road this week for the Independence Day holiday, and they'll pay less for gasoline than they did on Memorial Day.
But the lower prices may not last, since oil prices appear to be headed higher due to surging demand and declining supplies. The supply might go even lower in the wake of the Trump administration's decision to reverse the Iran nuclear deal. The U.S. is pressuring its trading partners to not purchase oil from Iran.
The loss of Iranian oil on the world market would contribute to the continuing shortfall from Venezuela, where political and economic turmoil has significantly reduced that oil-rich country's output.
Pressuring the Saudis
Over the weekend, President Trump tweeted that the Saudis had told him they would increase their production to make up for the shortfall. The White House later clarified that the Saudis had only said they could produce more oil, "if needed."
But in an interview with Fox News' "Sunday Morning Futures with Maria Bartiromo," Trump suggested he had some leverage with the leaders of Saudi Arabia.
"Don't forget the one negative to the Iran deal is that you lose a lot of oil, and they got to make up for it. And who is their big enemy? Iran. Okay. You think of it. Iran is their big enemy, so they are going to have to do it," Trump said.
Oil prices started the week slightly lower, but Brent Crude is closing in on $79 a barrel. Last week's price was the highest in four years.
Late last week, the U.S. Energy Information Administration reported the largest one-week drop in crude oil inventories in the last five years. Oil inventories are more than 92 million barrels lower than at this time last year, contributing to the upward price pressure.
Reflected at the pump
The surge in oil prices is being felt at the gas pump, but there will likely be greater pain in the coming weeks. For holiday travelers this week, fuel prices should be fairly stable.
The AAA Fuel Gauge Survey shows the national average price of regular gasoline is $2.85 a gallon, just a penny more than the previous week. But on Memorial Day, the price was closer to $3 a gallon. A year ago, holiday travelers were only paying $2.23 a gallon.
Travelers in the West will pay the most for gasoline this week. The statewide average is $3.66 a gallon in California. The lowest gas prices are found in the Southeast. The average price of regular is 2.52 a gallon in South Carolina and Alabama.