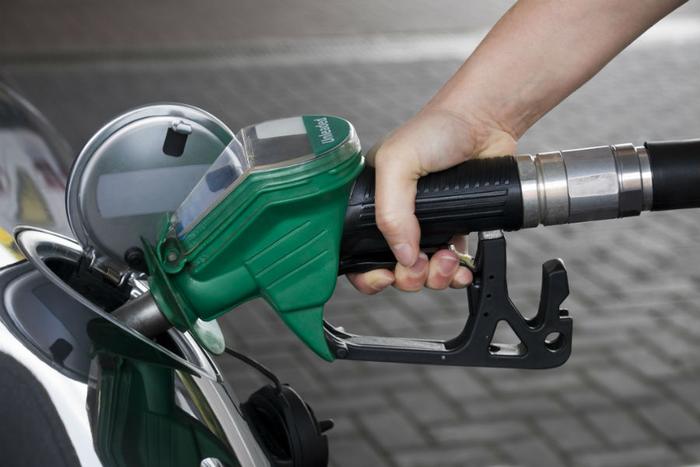 The price of gasoline appears to have stabilized in the last week, with only minimal increases in most states and a slight decline in others.
The AAA Fuel Gauge Survey shows the national average price of regular gas is $2.89 a gallon, just a penny more than seven days ago. The average price is only a few cents more than at this time last year. The average price of premium is $3.45 a gallon, two cents more than last week. The average price of diesel fuel is $3.10 a gallon, just a penny higher than seven days ago.
The unexpected stability in prices at the pump comes just a week after the U.S. withdrew waivers for countries to import Iranian oil, a move that reduced the world supply of oil and sent crude prices higher.
"Compared to the beginning of this year, motorists have definitely felt an increasing squeeze on their wallets at the pump," said Jeanette Casselano, a AAA spokesperson. "These increases mean Americans are having to work more to afford to fill up their gas tanks."
But a huge spike in crude oil inventories in the previous week probably had a moderating effect on pump prices this week. The Energy Information Administration reports oil supplies rose to 470.6 million barrels, nearly 35 million barrels more than at this time last year.
AAA says growing domestic crude stocks could play a role in helping to keep gas prices low this summer, since crude comprises roughly 50 percent of the cost consumers pay for fuel.
The states with the most expensive regular gas
These states currently have the highest prices for regular gas, according to the AAA Fuel Gauge Survey:
California ($4.09)

Hawaii ($3.64)

Washington ($3.52)

Oregon ($3.41)

Nevada ($3.46)

Alaska ($3.41)

Arizona ($3.14)

Pennsylvania ($3.05)

Utah ($3.06)

Idaho ($3.07)
The states with the cheapest regular gas
The survey found these states currently have the lowest prices for regular gas:
Alabama ($2.51)

Mississippi ($2.53)

Louisiana ($2.54)

South Carolina ($2.55)

Arkansas ($2.56)

Missouri ($2.58)

Oklahoma ($2.61)

Tennessee ($2.61)

Texas ($2.62)

Virginia ($2.64)