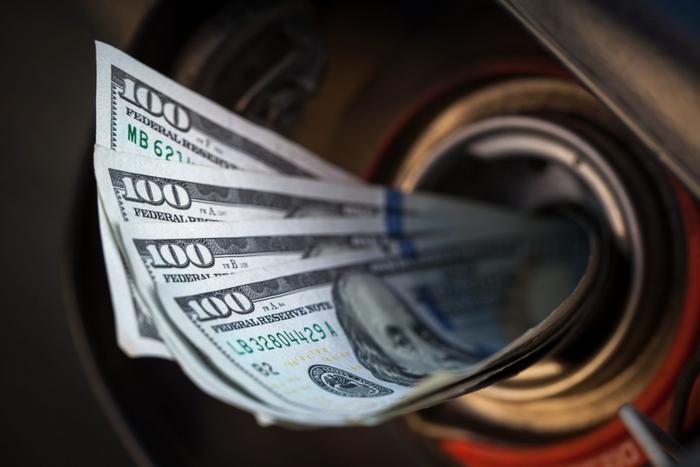 Less than a week after a drone attack on a huge Saudi Arabian oil field, prices at the pump have jumped and leveled off. At this point at least, it appears the damage to consumers could have been a lot worse.
The explosions and fires shut down half of Saudi oil production, reducing world oil output by 5 percent. The loss of oil production was felt quickly in world oil markets, with oil prices surging. But after the Saudis predicted full production would resume by the end of the month, oil prices fell again.
The AAA Fuel Gauge Survey shows the national average price of regular is $2.67 a gallon, about a dime more than last Friday -- the day before the attacks. But the price is only five cents more than it was a month ago and well below last year's price. The average price of premium is $3.24 a gallon, up eight cents in the last week. The average price of diesel fuel is $3.00 a gallon, seven cents higher than a week ago.
What's next?
Where do prices go from here? Patrick DeHaan, head of petroleum analysis at GasBuddy, says prices could rise a few more cents a gallon. However, he notes that the situation remains in flux.
"The Saudis said they expect to get production back online sooner than what expectations were, and that helped," DeHaan told ConsumerAffairs. "But but there's some worry now whether they can meet that. So that could be a changing impact on gasoline prices should there be a deviation."
.And there's something else, closer to home, that could keep gas prices rising. DeHaan says anticipated flooding in Houston could threaten to curtail refinery output, reducing supplies of gasoline. But he doesn't think consumers will feel a huge price shock at this point.
"I don't think we'll see more than a dime rise, if that, from today unless these situations change from this moment," DeHaan said.
There is one bright spot in the gasoline picture; demand from consumers is falling. The Energy Information Administration (EIA) reports demand for fuel dropped by 900,000 barrels a day last week, taking pressure off supplies.
The states with the most expensive regular gas
These states currently have the highest prices for regular gas, according to the AAA Fuel Gauge Survey:
California ($3.71)

Hawaii ($3.66)

Washington ($3.21)

Nevada ($3.16)

Oregon ($3.07)

Alaska ($2.98)

Arizona ($2.88)

Illinois ($2.85)

Pennsylvania ($2.81)

Michigan ($2.78)
The states with the cheapest regular gas
The survey found these states currently have the lowest prices for regular gas:
Mississippi ($2.31)

Louisiana ($2.31)

Alabama ($2.22)

South Carolina ($2.33)

Arkansas ($2.35)

Tennessee ($2.39)

Texas ($2.38)

Virginia ($2.38)

Oklahoma ($2.38)

Missouri ($2.39)