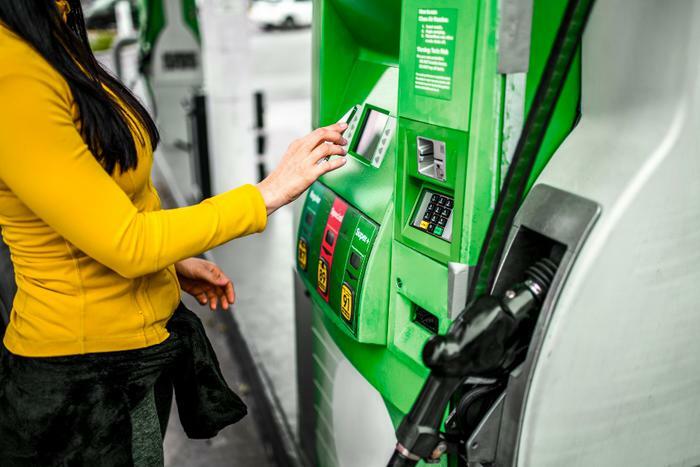 The price of gasoline has stayed the same over the last couple of days as the Colonial Pipeline has resumed more normal operations, supplying fuel to the Southeast and mid-Atlantic states.
The AAA Fuel Gauge Survey shows that the national average price of regular gas is $3.04 a gallon, the same price it's been the last few days and only a penny more than last Friday. The average price of premium gas is $3.64, about two cents a gallon higher than a week ago. The average price of diesel fuel is $3.17 a gallon, one cent more than last week.
In addition to more fuel flowing through the Colonial Pipeline, oil refineries are turning out more fuel. The Energy Information Administration (EIA) reports that refinery utilization has increased to 86.3% in the last week. However, total domestic supply fell by 2 million barrels to 234.2 million barrels.
"As demand and supply move in sync, the national average is expected to continue stabilizing through the weekend," AAA said in its latest update. "However, we could see some fluctuation next week with the lead up to Memorial Day weekend, during which AAA forecasts 34 million Americans to take road trips."
Patrick DeHaan, head of petroleum analysis at GasBuddy, reported that Wednesday's gasoline demand was down more than 15% from the previous Wednesday, which could serve to keep fuel prices stable for a while longer.
The states with the most expensive gas
These states currently have the highest prices for regular gas, according to the AAA Fuel Gauge Survey:
California ($4.15)

Hawaii ($3.89)

Nevada ($3.61)

Washington ($3.55)

Oregon ($3.40)

Utah ($3.36)

Alaska ($3.29)

Illinois ($3.24)

Idaho ($3.23)

Pennsylvania ($3.16)
The states with the cheapest regular gas
The survey found these states currently have the lowest prices for regular gas:
Mississippi ($2.72)

Louisiana ($2.73)

Missouri ($2.75)

Texas ($2.75)

Arkansas ($2.76)

Oklahoma ($2.78)

North Dakota ($2.84)

Kansas ($2.84)

Minnesota ($2.84)

Alabama ($2.85)