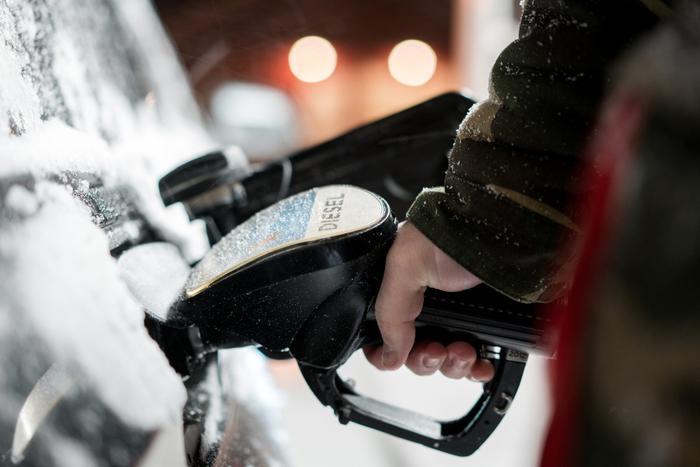 Prices at the pump have made their largest one-week advance since before the coronavirus (COVID-19) pandemic drastically reduced demand.
The AAA Fuel Gauge Survey shows the national average price of regular gas is $2.21 a gallon, five cents a gallon more than last Friday. The price has risen eight cents over the last four weeks. The average price of premium gas is $2.81 a gallon, also five cents higher than a week ago. The average price of diesel fuel is $2.50, an increase of four cents a gallon over the last week.
Though gasoline demand has been rising lately, the one-week jump in prices may have more to do with the price of crude oil, which has been rising on speculation that the economy will bounce back once a vaccine is widespread. 
West Texas Intermediate (WTI) is approaching the $50 per barrel mark, a price it hasn't seen since the beginning of the pandemic. Although energy demand is rising slightly, it is nowhere near what it was before the virus shut down much of the world economy.
In the last week, Western states that have the nation's highest gas prices saw very little price movement. The price hike was largely driven by Southeastern states, where prices are lowest. Many of these states saw their statewide average rise by five cents a gallon.
The states with the most expensive gas
These states currently have the highest prices for regular gas, according to the AAA Fuel Gauge Survey:
Hawaii ($3.27)

California ($3.18)

Washington ($2.75)

Oregon ($2.58)

Nevada ($2.57)

Pennsylvania ($2.52)

Alaska ($2.50)

Maryland ($2.35)

New Jersey ($2.32)

Idaho ($2.24)
The states with the cheapest regular gas
The survey found these states currently have the lowest prices for regular gas:
Mississippi ($1.87)

Missouri ($1.89)

Louisiana ($1.91)

Texas ($1.91)

Oklahoma ($1.92)

Arkansas ($1.92)

Alabama ($1.95)

Tennessee ($1.95)

South Carolina ($1.97)

Kansas ($1.99)