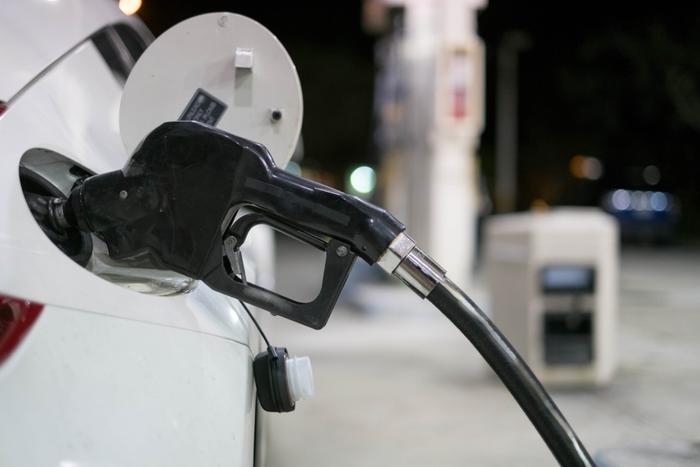 Consumers who had grown accustomed to low and stable gasoline prices over the last four months got a jolt in the last week.
The AAA Fuel Gauge Survey shows the average price of regular gas surged nine cents a gallon in the last seven days, to $2.38 a gallon. It's 13 cents higher than a month ago but still lower when compared to last year.
The average price of premium gas is up eight cents to $2.94 a gallon, and the price of diesel fuel is up only four cents a gallon, to $2.95.
It was in states where gasoline is normally the cheapest that prices rose the most. In just seven days, the statewide average rose 14 cents a gallon in South Carolina and Texas, 13 cents a gallon in Kansas, and 11 cents a gallon in Alabama and Mississippi.
States where gasoline is usually the most expensive bucked the trend and remained mostly stable. The average price in Hawaii actually went down a penny, making California the most expensive state for fuel in the last week.
"Motorists are seeing more expensive gas prices as a result of ongoing refinery problems coupled with crude oil prices hitting their highest level so far this year as global crude inventories tighten," said Jeanette Casselano, a AAA spokesperson. "Inventories are likely to continue to tighten and keep gas prices higher through the end of the month."
But it remains to be seen whether the pace of last week's price hikes can be maintained. The latest report from the Energy Information Administration shows demand for fuel dropped for a second week. But because consumers are buying less gasoline, refineries have stepped up their exports.
The states with the most expensive regular gas
These states currently have the highest prices for regular gas, according to the AAA Fuel Gauge Survey:
California ($3.27)

Hawaii ($3.26)
Washington ($2.86)

Nevada ($2.84)

Alaska ($2.81)

Oregon ($2.74)

Pennsylvania ($2.59)

New York ($2.51)

Connecticut ($2.47)

Michigan ($2.46)
The states with the cheapest regular gas
The survey found these states currently have the lowest prices for regular gas:
Alabama ($2.09)

Mississippi ($2.09)

Louisiana ($2.10)

Arkansas ($2.10)

Missouri ($2.11)

Texas ($2.12)

Colorado ($2.12)

Oklahoma ($2.15)

Kansas ($2.15)

South Carolina ($2.15)