---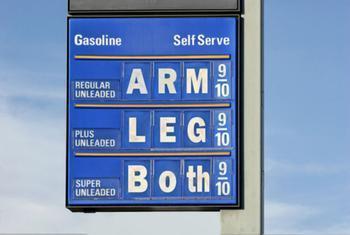 Nationwide, consumers enjoyed relatively stable gasoline prices during February, but March has started like a lion in the Midwest.
In Michigan, AAA reports the statewide average price of self-serve regular jumped 10 cents a gallon overnight, to $2.43 a gallon. Yesterday, Michigan motorists were paying $2.33. A month ago they were paying $2.26. A year ago they paid $1.82.
Drivers using premium gas saw a less abrupt jump, but the statewide average price rose above $3 a gallon for the first time since 2014.
In Illinois, the overnight price hike was five cents a gallon, with the statewide average rising from $2.33 yesterday to $2.38 today. The statewide average for premium rose a little more than three cents overnight to $3.09 a gallon. Diesel prices have remained essentially flat.
Summer grade switch-over
GasBuddy senior petroleum analyst Patrick DeHaan says refineries serving Midwestern states have begun the switch-over to producing summer grade gasoline, which always leads to price hikes in late winter and early spring.
DeHaan notes that over the last five years, the national average gasoline price has risen an average of 59 cents a gallon from February to Memorial Day. However, the recent trend has been for higher prices. Last year, prices rose 69 cents a gallon over that period.
What's driving the higher highs? It certainly isn't supply and demand. All during February AAA noted that gasoline supplies remained strong while demand was weak. Gasoline prices, instead of going down, remained fairly flat.
Today, the national average for regular, according to the AAA Fuel Gauge Survey, is $2.31 a gallon. Last year at this time it was $1.78.
The biggest difference between this year and last is the price of oil. Oil costs more this year, though it really isn't clear why.
Role of oil prices
Investors have moved into oil futures in greater numbers since the fall, bidding up the price, believing that OPEC is serious about cutting production enough to drive prices back up. Whether it is, however, remains to be seen.
And AAA notes that U.S. oil production has snapped back with last fall's rise in oil prices. Late last week, oil field service company Baker Hughes noted that the U.S. producers added five more rigs, bringing the total rig count to 602. At the same time, the government's most recent weekly status report shows U.S. crude oil inventories rose to a total of 518.7 million barrels.
---