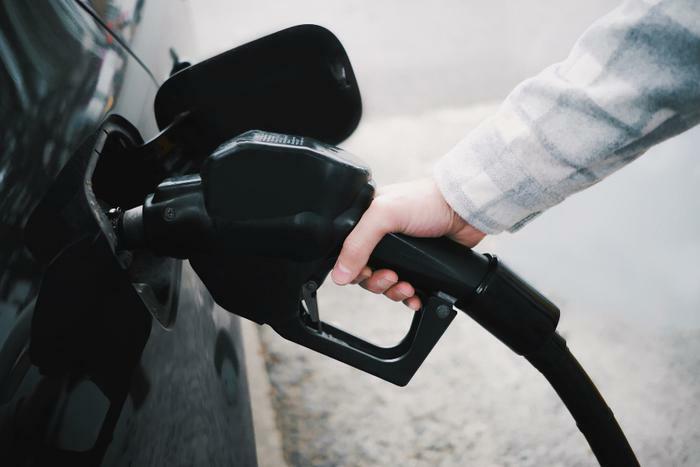 The last two weeks have seen major increases in prices at the pump in most areas. Motorists across the country are experiencing sticker shock when they fill up.
AAA's daily fuel price survey shows that the national average price of regular gas is $3.48 a gallon, nearly matching the previous week's seven-cent increase. The average price is up 17 cents a gallon over the last four weeks. The average price of premium gas is $4.09 a gallon, posting a seven cents a gallon increase over last Friday. The average price of diesel fuel is $3.87 a gallon, a 10 cents a gallon increase over a week ago.
AAA attributes the accelerated price increases to rising oil prices, which in turn are being pushed higher by tensions between Russia and Ukraine. Russia, a major oil producer, could face sanctions from the West if it invades Ukraine, removing millions of barrels of oil from the world market.
"This shows how events on the other side of the globe can have a noticeable impact right here in the U.S," said Andrew Gross, AAA spokesperson. "And unfortunately for drivers, they are reminded of this by higher prices at the pump." 
In the last week, drivers in Tennessee saw the biggest price hike, with the statewide average rising 13 cents a gallon. The price is up 10 cents a gallon in Mississippi and nine cents in Pennsylvania, Kentucky, and Alabama.
States with the most expensive gas
These states currently have the highest prices for regular gas, according to AAA:
California ($4.68)   

Hawaii ($4.43)    

Washington ($3.95)  

Oregon ($3.93)   

Nevada ($3.88)    

Alaska ($3.79)   

Arizona ($3.66)     

Illinois ($3.66)   

Pennsylvania ($3.66)  

New York ($3.65)
States with the cheapest gas
AAA reports that these states currently have the lowest prices for regular gas:
Mississippi ($3.14)  

Texas ($3.15)     

Arkansas ($3.15)   

Oklahoma ($3.15)   

Missouri ($3.16)  

Kansas ($3.17)   

Kentucky ($3.20)   

Alabama ($3.21)   

Tennessee ($3.24)   

Wisconsin ($3.24)