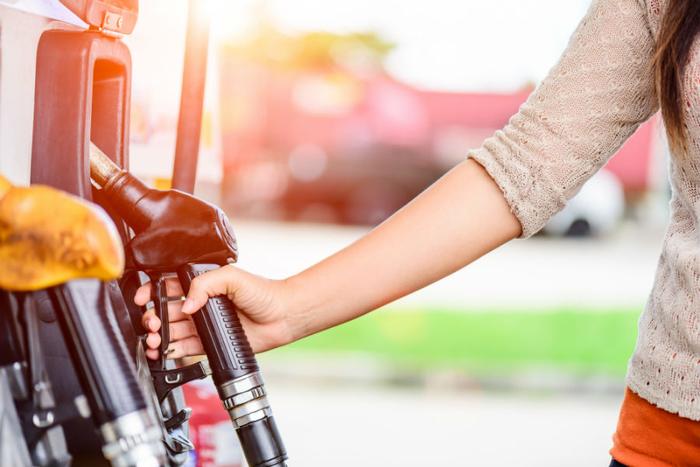 Consumers found fairly stable gas prices over the last week, even as the oil industry reported a significant drop in U.S. supplies.
For the week ending on July 20, U.S. crude oil inventories fell by 6.2 million barrels, giving up the gain of nearly the same amount in the previous week. The rise and fall of oil stockpiles barely phased refiners and gasoline wholesalers.
"The tightened domestic crude supply amid robust global gasoline demand and high global crude demand will likely sustain the more expensive crude oil prices seen this year into the foreseeable future," AAA said in an analysis. "This trend will keep gas prices high throughout the remainder of the summer and possibly into fall."
The AAA Fuel Gauge Survey shows the average price of regular gasoline is $2.85 a gallon, the same as last Friday and nearly the same as a month ago. However, it's up about 57 cents a gallon more than this time a year ago.
Today's average price of premium gasoline is $3.39 a gallon, a penny less than last week. The average price of diesel fuel is $3.15, also a penny lower than last week.
"If demand and supply stay consistent, prices have the potential to stabilize, barring any major events – geopolitical or natural disasters," said AAA spokesperson Jeanette Casselano.
The states with the most expensive regular gas
The following states have the most expensive regular gas prices on average, according to AAA.
Hawaii ($3.78)

California ($3.62)

Washington ($3.40)

Alaska ($3.38)

Oregon ($3.28)

Nevada ($3.19)

Idaho ($3.11)

Utah ($3.09)

Connecticut ($3.06)

Pennsylvania ($3.02)
The states with the cheapest regular gas
The following states currently have the cheapest regular gas prices, according to AAA's analysis.
South Carolina ($2.54)

Alabama ($2.54)

Mississippi ($2.55)

Arkansas ($2.58)

Louisiana ($2.58)

Virginia ($2.60)

Tennessee ($2.60)

Oklahoma ($2.62)

Missouri ($2.62)

Texas ($2.63)