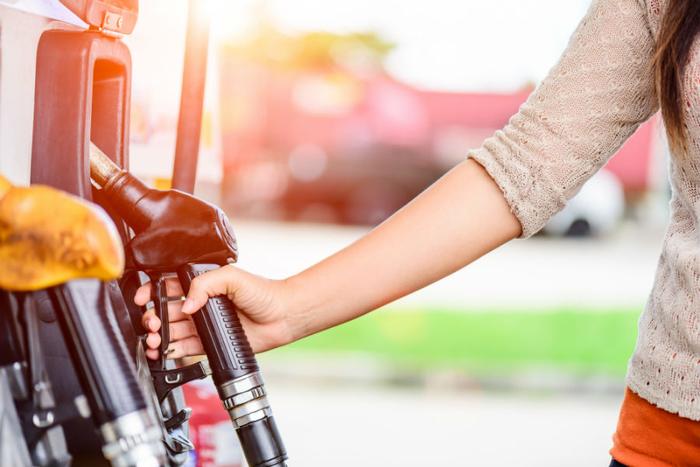 Motorists drove more this week, but it had no effect on prices in most states. The price at the pump has been stable since early July.
The AAA Fuel Gauge Survey shows the national average price of regular gas is $2.18 a gallon, a penny less than last Friday. That's three cents less than a month ago.
The average price of premium gas is $2.79 a gallon, also one cent less than last week. The average price of diesel fuel is $2.38 a gallon, which is also a penny less than a week ago.
AAA says $2.18 a gallon is the cheapest price of gasoline at the beginning of October since 2016. That's four cents cheaper than the start of September, with prices holding steady on demand of 8.5 million barrels a day.
"Demand is likely to see some declines in the weeks ahead as drivers traditionally take fewer road trips in the fall," said Jeanette Casselano McGee, AAA's spokesperson. "That will mean gas prices are likely to push cheaper throughout the month."
Gas prices have been remarkably stable over the last couple of weeks, even with hurricanes pounding the Gulf Coast. AAA reports that in the last week, 41 state gas price averages fluctuated by no more than two cents a gallon. Most only saw a penny increase or decrease.
The states with the most expensive gas
These states currently have the highest prices for regular gas, according to the AAA Fuel Gauge Survey:
Hawaii ($3.24)

California ($3.20)

Washington ($2.79)

Nevada ($2.64)

Oregon ($2.61)

Alaska ($2.51)

Pennsylvania ($2.48)

Utah ($2.40)

Idaho ($2.38)

Illinois ($2.29)
The states with the cheapest regular gas
The survey found these states currently have the lowest prices for regular gas:
Mississippi ($1.85)

Texas ($1.86)

Arkansas ($1.88)

Louisiana ($1.91)

Missouri ($1.87)

Alabama ($1.91)

Oklahoma ($1.88)

South Carolina ($1.92)

Tennessee ($1.93)

Kansas ($1.95)