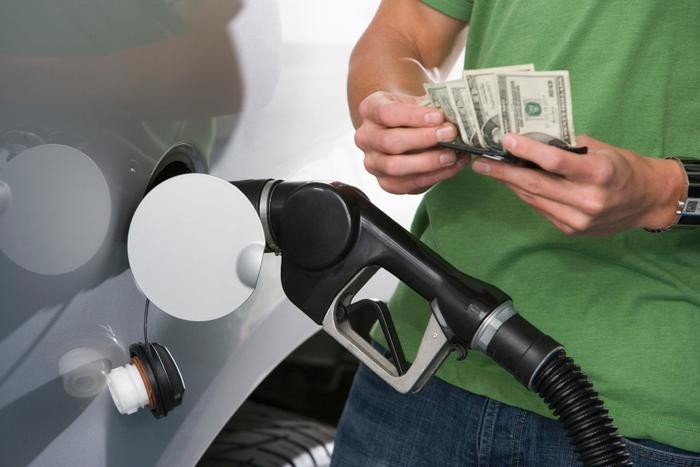 The price of gasoline has reached a post-COVID-19 milestone, inching back over the $2 a gallon mark for the first time since the virus forced millions of Americans to stay home and demand for gasoline crashed.
The AAA Fuel Gauge Survey shows the national average price of regular gasoline hit $2 a gallon today, higher than it's been in months but 80 cents a gallon cheaper than it was a year ago. The average price of premium gas is $2.60, only two cents higher than last week. The average price of diesel fuel is $2.40 a gallon, a penny cheaper than last Friday.
Prices have risen over the last three weeks as states begin to lift travel restrictions. Even so, gasoline supplies are abundant though demand for fuel has suddenly accelerated.
GasBuddy demand data shows demand for gasoline was 5.5 percent higher by mid-week from the previous week and 8 percent higher than a month ago.
"Americans are slowly but steadily returning to driving, causing gas prices to increase across the country," said Jeanette Casselano, a AAA spokesperson. "The good news is gas is still cheap. Motorists can fill-up for $2/gallon or less at 70% of gas stations across the country."
Prices were mostly stable across the U.S., rising two to three cents a gallon in most states. Idaho was an outlier, with the average statewide price jumping seven cents a gallon.
At week's end, the greatest uncertainty about fuel prices centered on a tropical depression moving north through the Gulf of Mexico. Should it strengthen to hurricane status before Monday's expected landfall, it could pose a threat to the region's oil refineries.
The states with the most expensive gas
These states currently have the highest prices for regular gas, according to the AAA Fuel Gauge Survey:
Hawaii ($3.19)

California ($2.92)

Washington ($2.55)

Nevada ($2.48)

Oregon ($2.46) 

Alaska ($2.30)

Illinois ($2.25)

Utah ($2.25)

 Pennsylvania ($2.24)

Idaho ($2.24)
The states with the cheapest regular gas
The survey found these states currently have the lowest prices for regular gas:
Mississippi ($1.61)

Louisiana ($1.66)

Texas ($1.66)

Arkansas ($1.67)

Alabama ($1.67)

Oklahoma ($1.68)

Missouri ($1.68)

South Carolina ($1.69)

Kansas ($1.71)

Tennessee ($1.73)