---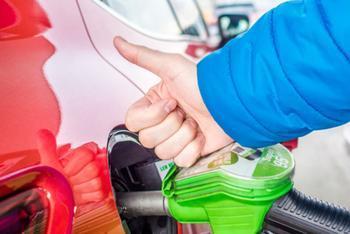 Just in time for the official start of summer, gasoline prices are headed lower again. After steadily rising since March, the national average of self-serve regular appears to have peaked.
The AAA Fuel Gauge Survey reports that the national average price is $2.33 a gallon, down about four cents from a week ago. Prices are falling even faster in parts of the Midwest.
In fact, the dramatic price declines in Michigan and Ohio may be mostly responsible for pulling the national average price lower. The statewide average price of gasoline in Ohio is down 18 cents in the last seven days. It's 14 cents lower in Michigan.
And prices in the region may go even lower. Over the weekend, Gasbuddy senior petroleum analyst Patrick DeHaaan Tweeted advice to motorists not to fill their tanks just yet.
"ALERT: Motorists in Great Lakes should AVOID filling their tanks completely as #gasprices in MI/IN/OH/WI should fall 10-30c over next 2 wks," DeHaan wrote.
In truth, prices in the Midwest had raced far ahead of the national average after there were reports of refinery issues in Michigan. Whatever problems there were got quickly resolved, so supply issues did not materialize.
However, AAA notes that before they began their dramatic decline, gasoline prices in the Midwest were rivaling averages typically experienced by drivers on the West Coast.
Oil prices may have peaked, for now
Also putting downward pressure on prices at the pump is a recent decline in crude oil prices. After nudging past $50 a barrel, oil prices were down about 2% last week.
Demand has risen steadily and the huge glut of both oil and gasoline has gotten smaller, but supplies are still plentiful and U.S. production, which has been suspended amid falling prices, can quickly resume.
Gasoline prices are following recent seasonal patterns. After rising at the end of the winter, as refineries perform maintenance and switch over to summer gasoline blends, prices usually begin falling again as the Independence Day holiday approaches. That appears to be what is happening this year as well.
According to the latest from AAA, the cheapest gasoline in the nation can be found in South Carolina, where the statewide average is $2.03 a gallon. The most expensive fuel is still found in California, where the statewide average is $2.85 a gallon.
---