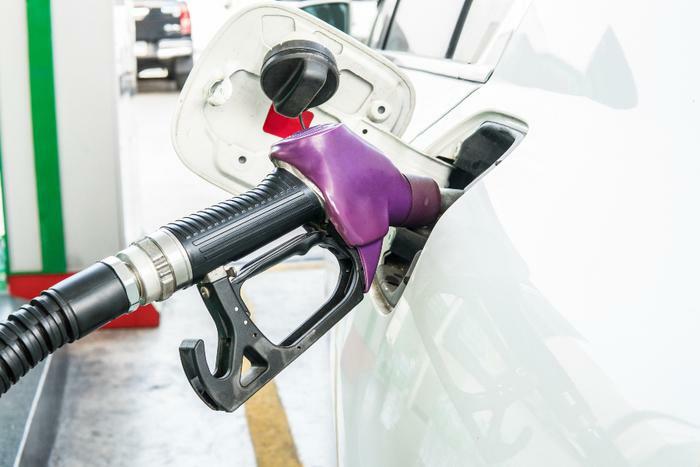 The price of gasoline stabilized this week, adding almost nothing to weeks of steady gains that pushed prices at the pump to their highest levels since 2014.
AAA reports that the national average price of regular gas is $3.41 a gallon, about the same as last Friday. It's gained about 15 cents a gallon over the last month. The average price of premium gas is $4.03 a gallon, a penny more than a week ago. The average price of diesel fuel is $3.64 a gallon, the same as last week.
Prices might have started falling this week, but demand for fuel increased while gasoline supplies declined. GasBuddy reports that spot fuel prices are still going down, meaning relief for motorists may be in sight.
"Not everybody loves changing their household clocks for the end of Daylight Saving Time," said Andrew Gross, AAA's spokesperson. "But the shorter days could lead to lower demand for gas. Drivers may head straight home from work to avoid the darkness rather than tack on side trips for shopping or errands."
Most states saw little movement in gas prices during the week, rising or falling by a couple of cents a gallon. Michigan experienced one of the biggest gas price increases of the week, with the average price rising 11 cents a gallon.
States with the most expensive gas
These states currently have the highest prices for regular gas, according to AAA:
California ($4.64) 

Hawaii ($4.35)  

Nevada ($3.96) 

Washington ($3.87) 

Oregon ($3.78) 

Alaska ($3.72) 

Utah ($3.71)

Idaho ($3.69)

Arizona ($3.64)  

Pennsylvania ($3.59)
States with the cheapest gas
AAA reports these states currently have the lowest prices for regular gas:
Oklahoma ($3.03) 

Arkansas ($3.06) 

Texas ($3.07) 

Mississippi ($3.09)   

Missouri ($3.10) 

Kansas ($3.11)

Kentucky ($3.11)    

Wisconsin ($3.14)

Tennessee ($3.14) 

 South Carolina ($3.15)