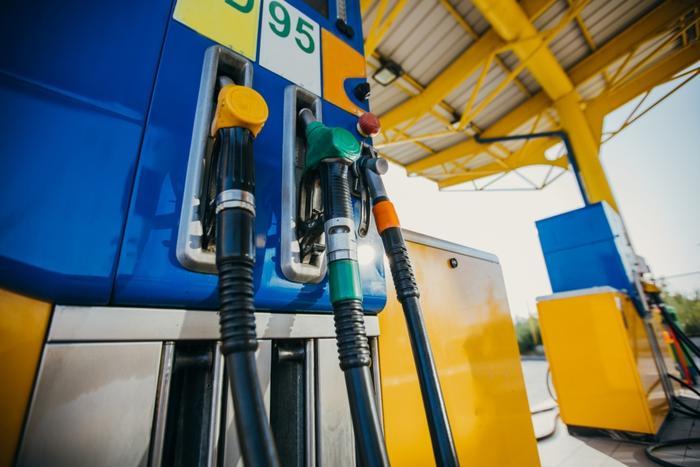 Spring is approaching -- and with it, higher gasoline prices. Supplies were down again last week while demand was up.
The AAA Fuel Gauge Survey shows the national average price of regular gasoline is $2.53 a gallon, seven cents higher than last Friday. It's almost exactly the same price as a year ago at this time. The average price of premium is $3.06, also seven cents a gallon higher than last week. The average price of diesel fuel is $3.01, just a penny higher than a week ago.
Prices are moving higher as refineries curtail operations for annual maintenance. Over the next few weeks, they'll begin the switch to production of summer blends, which will also reduce output.
Meanwhile, the Energy Information Administration (EIA) reports motorists are driving more. Last week, demand rose by more than 9 million barrels a day, which drained the domestic supply by 4.6 million barrels.
"As demand strengthens and gas stocks tighten, pump prices will likely follow suit and continue to increase," AAA said in its latest market update. "Since Monday, the national average for unleaded regular gas has increased a nickel."
In the last week, several states saw large price increases. Illinois and Michigan moved into the top 10 states with the highest gas prices. The statewide average jumped 14 cents a gallon in both states.
Patrick DeHaan, GasBuddy's head of petroleum analysis, reports that the average price has risen 34 cents per gallon in Minnesota over the last month and is 32 cents a gallon higher in Illinois and Iowa.
The states with the most expensive regular gas
These states currently have the highest prices for regular gas, according to the AAA Fuel Gauge Survey:
Hawaii ($3.34)

California ($3.33)
Washington ($2.93)

Nevada ($2.85)

Oregon ($2.83)

Alaska ($2.82)

Pennsylvania ($2.70)

Illinois ($2.63)

New York ($2.62)

Michigan ($2.62)
The states with the cheapest regular gas
The survey found these states currently have the lowest prices for regular gas:
Arkansas ($2.28)

Missouri ($2.30)

Mississippi ($2.26)

South Carolina ($2.29)

Alabama ($2.27)

Texas ($2.29)

Utah ($2.29)

Louisiana ($2.30)

Virginia ($2.31)

Colorado ($2.31)