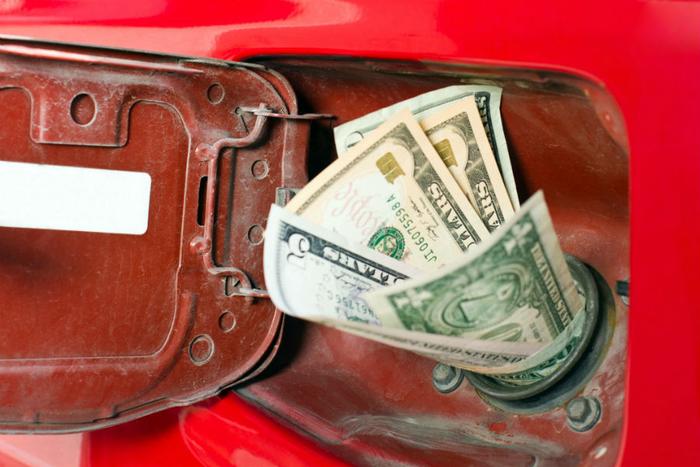 After an unusual post-summer surge over the last few weeks, gasoline prices have finally begun to back off to normal levels.
The AAA Fuel Gauge Survey shows the national average price of regular gasoline is $2.86 a gallon, down four cents from a week ago. It's still three cents higher than a month ago. The average price of premium gas is $3.42 a gallon, down three cents from last Friday. The average price of diesel fuel is $3.29 a gallon, the same a last week.
Prices are lower due to falling demand, and the future could see even lower prices, at least in the short run. That's because U.S. oil supplies are increasing. The Energy Information Administration reports U.S. Crude stockpiles grew by 6.5 million barrels last week, hitting 416 million barrels.
"The larger-than-expected growth in crude levels jolted the market, which had seen prices steadily rising due to concerns about U.S.-Saudi Arabia relations and upcoming U.S.-imposed sanctions on Iran's crude exports," AAA said in a market update. "With continued worries about global crude supply and demand this fall, more growth in total crude inventories could reduce concerns and push crude prices lower in the coming weeks if the trend continues."
The biggest drop in prices at the pump this week occurred in the Midwest. In Ohio, the average price plunged by 15 cents a gallon. It's down by 10 cents in Indiana and is eight cents lower in Kentucky.
The states with the most expensive regular gas
These states currently have the highest prices for regular gas, according to the AAA Fuel Gauge Survey:
Hawaii ($3.90)
California ($3.81)
Washington ($3.54)
Alaska ($3.39)
Oregon ($3.38)
Idaho ($3.11)
Nevada ($3.29)
Pennsylvania ($3.05)
Michigan ($3.02)
Montana ($3.01)
The states with the cheapest regular gas
These states currently have the lowest prices for regular gas, the survey found:
South Carolina ($2.59)
Mississippi ($2.60)
Alabama ($2.61)
Louisiana ($2.63)
Ohio ($2.62)
Missouri ($2.62)
Arkansas ($2.63)
Texas ($2.63)
Oklahoma ($2.65)
Virginia ($2.65)