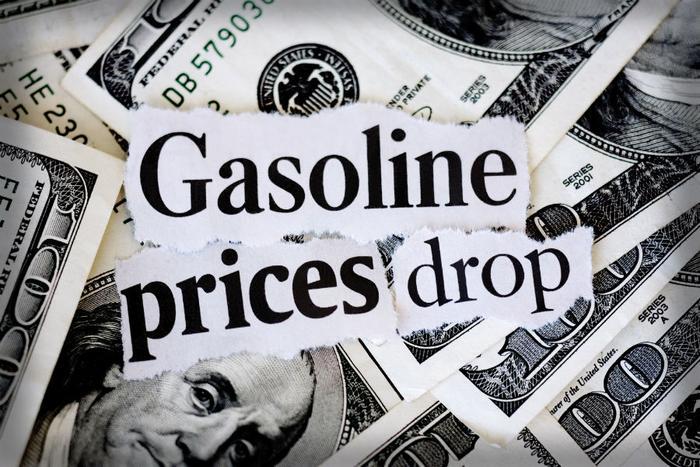 Gas prices are giving consumers a Christmas bonus heading into the holidays, as it costs less to fill up this week than last week. In fact, gasoline prices have hit another low for 2018.
The national average price of regular gasoline is $2.39 a gallon, five cents less than last week and six cents lower than this time a year ago.
The average price of premium gas is under $3 a gallon for the first time this year, falling four cents to $2.98 a gallon. The price of diesel fuel is $3.09 a gallon, also four cents less than last Friday.
Weak oil prices are giving motorists a break at the pump, with crude oil prices hovering just above the $50 a barrel mark. Jeanette Casselano, a AAA spokesperson, says month-over-month statewide gas price averages have fallen by double digits in every state so far in December.
"For some in the Great Lakes and Central states of Iowa, Kansas, Nebraska, and Missouri, state gas prices are as much as 40-cents less than they were in November," she said. "In some states, gas prices are nearing $2 per gallon – something that hasn't been seen since December 2017."
AAA expects the average gas price to remain well below $2.40 gallon into the end of the year, but the low prices might not last much beyond that. The Energy Information Administration reports U.S. oil supplies declined for a second straight week last week after building up a huge inventory over the previous weeks.
With inventories falling, AAA said it expects tighter supplies will boost oil prices in early 2019, which in turn will make gasoline more expensive.
The states with the most expensive regular gas
These states currently have the highest prices for regular gas, according to the AAA Fuel Gauge Survey:
Hawaii ($3.56)

California ($3.41)

Washington ($3.19)

Alaska ($3.11)

Nevada ($3.05)

Oregon ($3.02)

Idaho ($2.79)

Utah ($2.78)

Wyoming ($2.77)

Arizona ($2.73)
The states with the cheapest regular gas
These states currently have the lowest prices for regular gas, the survey found:
Missouri ($1.97)

Oklahoma ($2.04)

South Carolina ($2.04)

Alabama ($2.06)

Texas ($2.07)

Louisiana ($2.07)

Kansas ($2.08)

Mississippi ($2.09)

Ohio ($2.12)

Iowa ($2.13)