---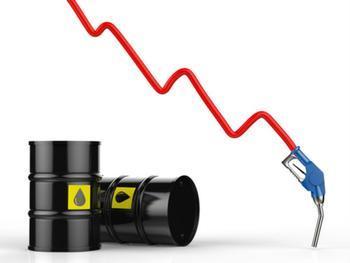 Heading into August, motorists will enjoy prices at the pump that are, on average, about 55 cents a gallon cheaper than a year ago. It should make that trip to the beach a little less expensive.
According to AAA, abundant fuel supplies across the U.S., coupled with falling crude oil prices, caused prices to fall in 47 states last week, led by big declines in the Midwest. However, Gasbuddy senior analyst Patrick DeHaan tweeted today that prices appear to be rising in Ohio and Michigan.
And while California's gasoline prices remain among the most expensive in the nation, motorists there are paying $1 a gallon less than they were a year ago.
The AAA Fuel Gauge Survey puts the national average price of self-serve regular at $2.19 a gallon, down four cents from a week ago. The national average price of diesel fuel is $2.32 a gallon, down two cents in the last week.
Hawaii most expensive, South Carolina cheapest
The most expensive gasoline is now found in Hawaii, with a statewide average price of $2.78 a gallon. California is next, at $2.75 and then Washington and Alaska, in a tie at $2.63.
The cheapest place to fill-up is South Carolina, where the statewide average has plunged to $1.84 a gallon. It's $1.90 in Alabama and $1.92 in Tennessee.
According to AAA, more than one-third of gas stations in the U.S. have gasoline priced at $2 a gallon or less. Last month at this time, only 7% of stations had dropped their prices to that level.
The AAA analysis predicts fuel prices will remain low for the rest of the summer. In the fall, when refineries switch back to winter grade gasoline, prices normally head even lower. There is nothing on the horizon that would alter that pattern.
Swimming in crude oil
Normally, the summer months are marked by a huge uptick in demand. But U.S. stockpiles of crude oil are at their highest level for this time of year in 86 years. The U.S. may be producing less oil, but refineries have been busy converting the surplus stockpiles into gasoline.
The American Petroleum Institute last week reported June fuel deliveries for June were up 3% over 2015, reaching the highest level in nine years.
---