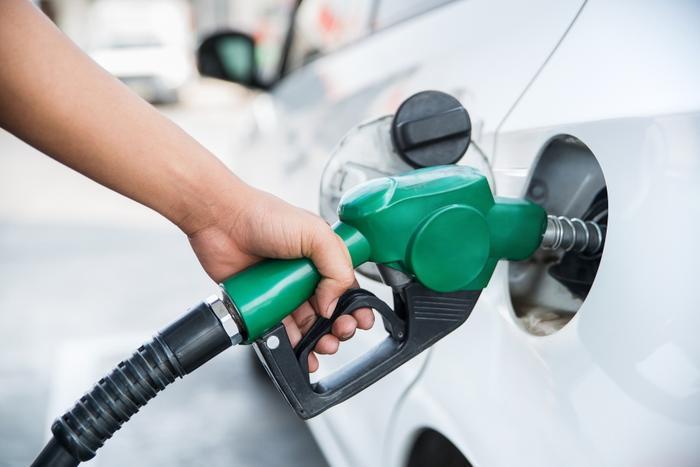 Adjusted for inflation, gasoline prices haven't been this low since 1998, when Titanic smashed box office records and Seinfeld was must-see TV.
The AAA Fuel Gauge Survey shows the average price of regular gas is $1.82 a gallon, six cents less than a week ago. It's a full dollar a gallon less than what consumers paid at this time a year ago. The average price of premium gas is $2.47 a gallon, also six cents less than last Friday. The average price of diesel fuel is $2.51, four cents less than a week ago.
At the beginning of the week, AAA reported a sharp drop in gasoline demand, with shelter-in-place rules in many parts of the nation keeping cars off the road. But by mid-week, that trend appeared to be shifting.
"Demand yesterday rose 2.00% from last Wednesday," Patrick DeHaan, head of petroleum analysis at GasBuddy wrote in a Thursday tweet. "This week Mon-Wed avg daily demand is up 0.97% from last week same time frame. We haven't seen much more of a drop, but not improving much, either."
That, along with the rather moderate decline in week-over-week average gas prices, suggests that prices at the pump could be nearing a bottom. The decline may also be slowed by an agreement last week among oil producers to cut production to boost prices.
"While the production cut is historic, it's likely to not have an immediate impact on pump prices given the ongoing impact the COVID-19 pandemic continues to have on crude oil prices and gasoline demand," said AAA Spokesperson Jeanette Casselano.
Wisconsin continues to have the cheapest gasoline in the nation, and Hawaii has the most expensive.
The states with the most expensive regular gas
These states currently have the highest prices for regular gas, according to the AAA Fuel Gauge Survey:
Hawaii ($3.25)

California ($2.83)

Washington ($2.55)

Oregon ($2.51) 

Nevada ($2.42)

Arizona ($2.25)

New York ($2.24)

Alaska ($2.15)

Utah ($2.14)

 Pennsylvania ($2.10)
The states with the cheapest regular gas
The survey found these states currently have the lowest prices for regular gas:
Wisconsin ($1.26)

Oklahoma ($1.39)

Ohio ($1.44)

Kentucky ($1.49)

Michigan ($1.49)

Arkansas ($1.50)

Indiana ($1.51)

Iowa ($1.52)

Mississippi ($1.55)

Texas ($1.57)