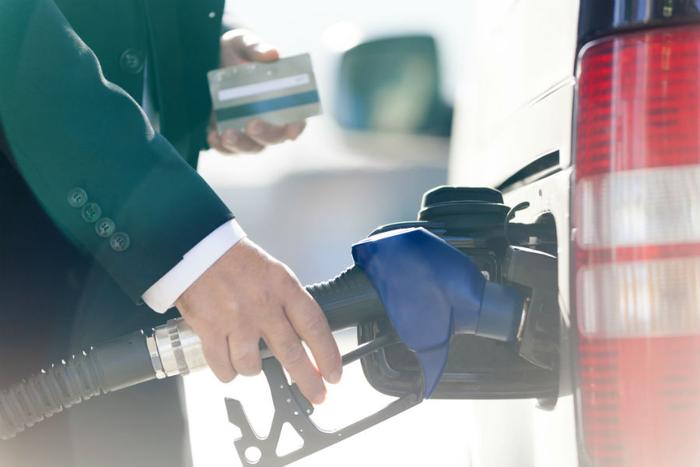 Motorists on the West Coast have experienced generally higher gasoline prices this week while prices have fallen all across the Southeast.
The AAA Fuel Gauge Survey shows the national average price of regular is $2.83 a gallon, down three cents from last week. It's just a penny cheaper than a month ago.
The average price of premium gas is $3.39 a gallon, down three cents from last Friday. The average price of diesel fuel is $3.29, the same as last week.
While scattered refinery and delivery issues have caused prices to rise in some western states, the overall trend is falling fuel prices. On Thursday, the Energy Information Administration reported another increase in U.S. oil stockpiles, the fifth straight week supplies have risen.
"Continued growth in domestic crude bbl held in storage will likely cause prices to decline temporarily," AAA reported in its market update. "However, with pending U.S.-imposed sanctions on Iran's crude exports set to go into effect on November 4, lower crude prices may be short-lived as global supply tightens – amid robust global crude demand – later this fall."
The only thing that might keep oil prices low is a prolonged drop in demand. Crude oil prices are down sharply from the start of the week to $66 a barrel after Saudi Arabia warned traders that an oil glut may be reforming. Meanwhile, U.S. motorists are benefiting.
The states with the most expensive regular gas
These states currently have the highest prices for regular gas, according to the AAA Fuel Gauge Survey:
Hawaii ($3.90)
California ($3.81)
Washington ($3.53)
Alaska ($3.39)
Oregon ($3.37)
Idaho ($3.13)
Nevada ($3.29)
Pennsylvania ($3.02)
Utah ($3.01)
Montana ($3.00)
The states with the cheapest regular gas
These states currently have the lowest prices for regular gas, the survey found:
South Carolina ($2.55)
Mississippi ($2.56)
Missouri ($2.56)
Alabama ($2.58)
Louisiana ($2.58)
Texas ($2.58)
Arkansas ($2.59)
Ohio ($2.60)
Oklahoma ($2.60)
Virginia ($2.60)