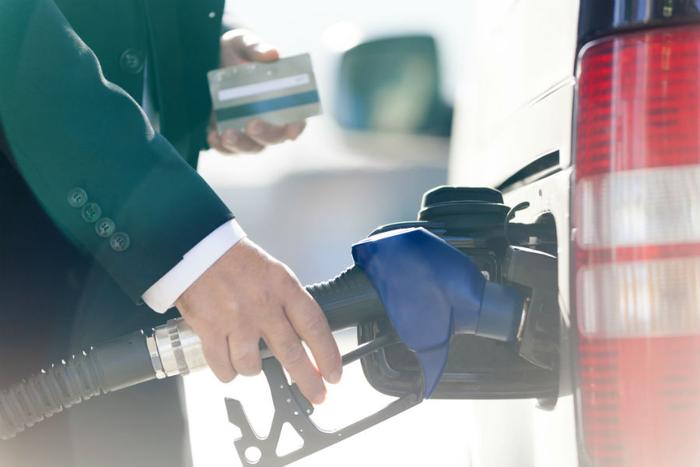 Holiday shoppers should have a little more money in their pockets this month because they're spending less on gasoline. The combination of soft oil prices and week gasoline demand provided some relief at the gas pump this week.
The AAA Fuel Gauge Survey shows the national average price of regular gasoline is $2.72 a gallon, down six cents from last Friday and 18 cents cheaper than a month ago.
The average price of premium gas is $3.29 a gallon, also down six cents in the last week. The average price of diesel fuel is $3.26, down two cents from seven days ago.
AAA says the winter lull in gasoline demand appears to be arriving sooner than expected. The U.S. Energy Information Administration reports that gasoline demand fell to 9.1 million barrels a day last week, down 160,000 from the previous week. It was down 400,000 barrels a day from the same week in 2017.
Prices could go lower
"If demand continues to trend at this rate or drops even lower, American motorists will likely see gas prices continue to fall," AAA said in its latest market update.
Both the high-priced West Coast and low-priced Southeast markets saw declines in gasoline prices, but one of the biggest turnarounds occurred in the Midwest. In Ohio, the statewide average price of regular plunged 11 cents a gallon in the last seven days, making it the eighth-cheapest state for fuel.
But gasoline prices could be headed higher in neighboring Michigan. GasBuddy's Patrick DeHaan says Michigan Governor-elect Gretchen Whitmer has signaled support for raising the state's gasoline tax.
The states with the most expensive regular gas
These states currently have the highest prices for regular gas, according to the AAA Fuel Gauge Survey:
Hawaii ($3.91)

California ($3.73)

Washington ($3.49)

Alaska ($3.36)

Oregon ($3.31)

Nevada ($3.26)

Idaho ($3.09)

Utah ($2.99)

Montana ($2.95)

Connecticut ($2.94)
The states with the cheapest regular gas
These states currently have the lowest prices for regular gas, the survey found:
Missouri ($2.42)

South Carolina ($2.43)

Oklahoma ($2.44)

Texas ($2.44)

Louisiana ($2.45)

Alabama ($2.46)

Mississippi ($2.47)

Ohio ($2.47)

Arkansas ($2.48)

Virginia ($2.49)