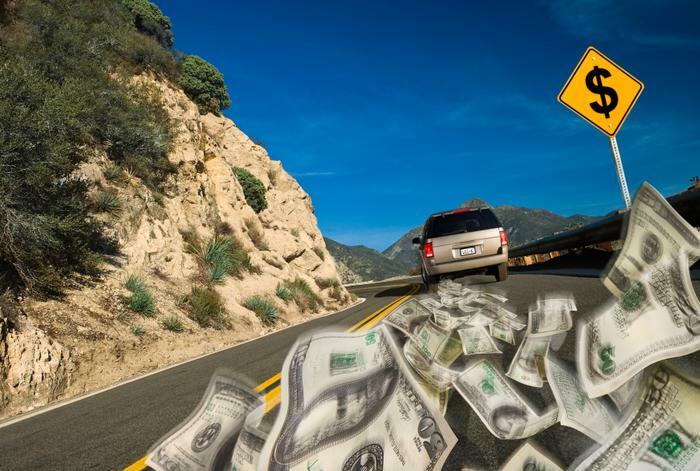 The price of gasoline continued to drop from its recent record high this week. According to GasBuddy's Patrick DeHaan, Americans are now spending $100 million less on gasoline every day than they did a month ago.
AAA's daily gas price survey shows that the national average price of regular gas is $4.07 a gallon, six cents less than last Friday. The price hit its record high of $4.33 a gallon a month ago.
The average price of premium gas is $4.75 a gallon, seven cents a gallon less than last week. The average price of diesel fuel is $5.01 a gallon, five cents less than a week ago.
Even though oil prices have recently gone up again, analysts say the price at the pump is beginning to react to the drop in crude prices from its recent highs. However, it's not clear how much lower prices can go in the short-term future since the summer driving season is approaching and European nations are seriously debating an outright embargo on Russian oil.
Several states enjoyed steep drops in gas prices this week. The statewide average fell 10 cents a gallon in Connecticut, South Carolina, and Georgia. The average price is nine cents lower in California, eight cents lower in Wisconsin, Illinois, and Michigan, and seven cents a gallon lower in Maryland and Kansas.
States with the most expensive gas
These states currently have the highest prices for regular gas, according to AAA:
California ($5.71)  

Hawaii ($5.23)     

Nevada ($5.08)   

Alaska ($4.66)   

Washington ($4.65)

Oregon ($4.63)   

Arizona ($4.58)   

Utah($4.49)

Idaho ($4.39)   

Illinois ($4.31) 
States with the cheapest gas
AAA reports that these states currently have the lowest prices for regular gas:
Missouri ($3.64)   

Kansas ($3.65)    

Oklahoma ($3.67)  

Arkansas ($3.68)  

Texas ($3.69)

Maryland ($3.69)     

South Carolina ($3.71)  

Georgia ($3.71)  

Wisconsin ($3.73) 

Mississippi ($3.77)