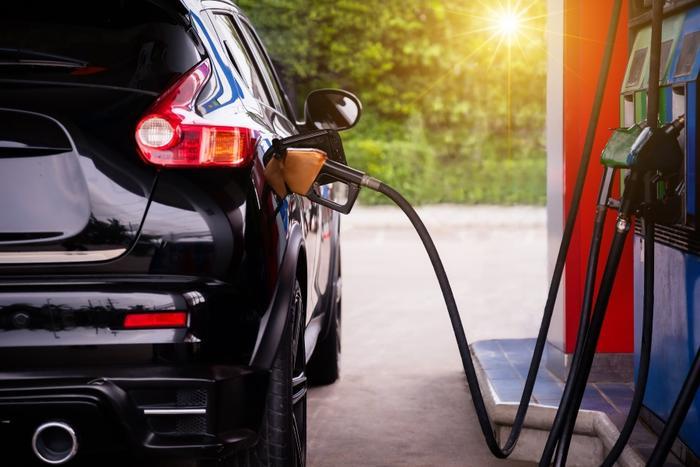 A surge in the third-quarter gross domestic product (GDP) did nothing to raise gasoline prices this week. The government reports GDP increased 31 percent, but the average gas price went down again.
The AAA Fuel Gauge Survey shows the national average price of regular gas is $2.14 a gallon, two cents lower than last Friday. Prices are still relatively stable, down four cents a gallon in the last month.
The average price of premium gas fell by a penny in the last week to $2.76 a gallon. The average price of diesel fuel is the same as last week -- $2.37 a gallon.
Gasoline demand continues to flatline or dip lower as consumers, for the most part, continue to stay close to home. AAA reports demand in October has been about 14 percent less than last October.
"The U.S. has a very healthy level of gasoline stocks due to lower demand and that is keeping gas prices low," said Jeanette Casselano McGee, AAA spokesperson. "The majority of states have cheaper gas prices compared to last month, many paying three to eight cents less. That downward trend at the pump is likely to continue." 
Demand, in fact, has fallen as the number of coronavirus (COVID-19) cases has spiked. Prices at the pump have fallen with lower demand.
The states with the most expensive gas
These states currently have the highest prices for regular gas, according to the AAA Fuel Gauge Survey:
Hawaii ($3.26)

California ($3.18)

Washington ($2.76)

Nevada ($2.61)

Oregon ($2.57)

Alaska ($2.50)

Pennsylvania ($2.46)

Utah ($2.36)

Idaho ($2.34)

Illinois ($2.25)
The states with the cheapest regular gas
The survey found these states currently have the lowest prices for regular gas:
Missouri ($1.81)

Mississippi ($1.82)

Oklahoma ($1.83)

Texas ($1.84)

Arkansas ($1.85)

Louisiana ($1.87)

South Carolina ($1.87)

Alabama ($1.88)

Tennessee ($1.89)

Kansas ($1.92)