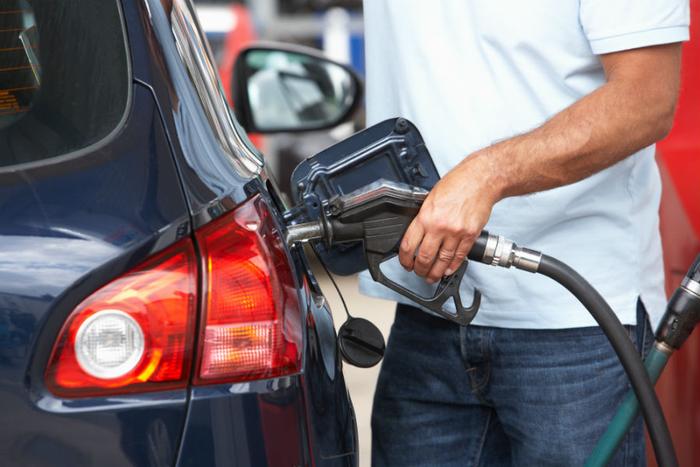 Motorists are benefiting from rising oil stockpiles, keeping refining costs stable. The AAA Fuel Gauge Survey shows the national average price of regular gasoline is $2.85 a gallon, a penny less than last week.
The average price of premium, used in an increasing number of high-performance cars, held steady at $3.40 a gallon. The average price of diesel fuel also remained the same as last week, at $3.15 a gallon.
Prices at the pump have virtually flatlined in the final third of the summer driving season, helped by ample supplies. The Energy Information Administration (EIA) reported Thursday that U.S. crude oil stockpiles surged by 6.8 million barrels in the last week, an exceptionally large increase during periods of peak demand.
U.S. oil supplies are still significantly below where they were a year ago, but last summer gasoline prices were about 50 cents a gallon lower than they are now. But while prices are higher than they were last summer, they've also been remarkably stable.
"With a flat national average, U.S. gasoline supply and demand suggest they are balancing," said Jeanette Casselano, a spokesperson for AAA. "But that's not to say that we could not see spikes in demand closer to Labor Day as motorists squeeze in those final road trips."
Even though the national average has been stable, some individual states have seen price swings of five to 10 cents a gallon in the last week. Michigan motorists saw a price drop that averaged nine cents a gallon.
The states with the most expensive regular gas
The following states currently have the most expensive regular gas prices on average, according to the AAA Fuel Gauge Survey.
Hawaii ($3.77)

California ($3.59)

Washington ($3.38)

Alaska ($3.35)

Oregon ($3.26)

Nevada ($3.18)

Idaho ($3.23)

Utah ($3.14)

Connecticut ($3.05)

Pennsylvania ($3.05)
The states with the cheapest regular gas
These states currently have the lowest prices for regular gas, the survey found.
Alabama ($2.55)

South Carolina ($2.55)

Mississippi ($2.56)

Arkansas ($2.58)

Missouri ($2.58)

Texas ($2.60)

Virginia ($2.61)

Oklahoma ($2.61)

Louisiana ($2.62)

Tennessee ($2.62)