---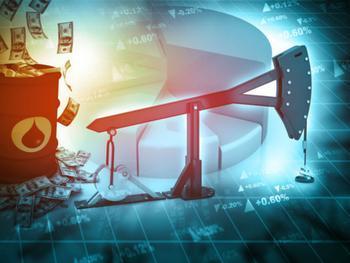 Consumers have seen gasoline prices drop sharply in the last week, falling more in some states than in others. But in point of fact, prices are just getting back to normal after speculation in the futures market added upward pressure in the two previous months.
The AAA Fuel Gauge Survey shows the national average price of gasoline is $2.16 a gallon after falling over the last 10 days. That's down a nickel from a week ago and nearly a dime lower than a month ago. But it is exactly in line with last year's national average.
"The abundance of crude oil in the global market is contributing to lower prices, and as a result, retail averages are the same price as compared to one year ago," AAA said on its website.
Stong dollar helping motorists
Another factor is at play here as well. The U.S. dollar has strengthened significantly since Donald Trump's election a week ago and, since oil is priced in dollars, oil prices have begun to fall even more.
They were moving in the other direction in September and October as speculators bet that OPEC members, which are scheduled to meet at the end of this month, would agree to cap production, to drive up oil prices. Wall Street optimism for such an agreement is fading, and the latest data shows OPEC has increased production in recent weeks.
Less demand
There also tends to be less demand for gasoline during the month of November, and with refinery maintenance mostly completed, the outlook is brightening for falling fuel prices into the end of the year.
In some states, the price at the pump is absolutely in a free-fall. In the last week, Indiana saw its statewide average plunge 14 cents a gallon. It's down 12 cents in Ohio, 11 cents in Michigan, eight cents in Kentucky and Illinois, and seven cents in Nebraska and Oklahoma.
The statewide average is below $2 in nine states, with the lowest prices in Missouri and Oklahoma, both of which are reporting an average price of $1.88 a gallon.
---