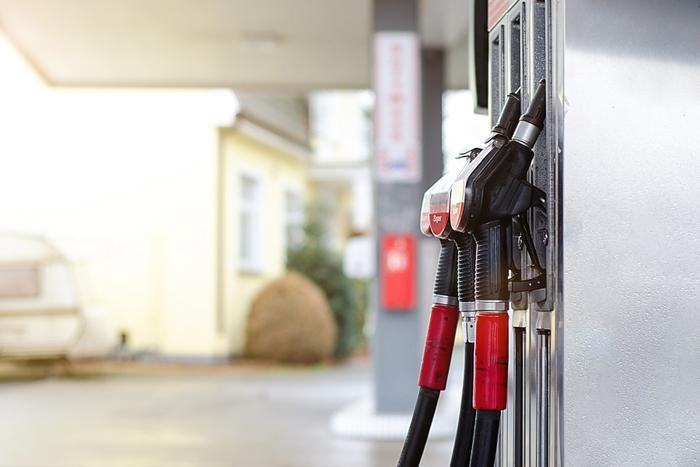 The price of gas fell slightly this week as demand was overshadowed by growing fuel supplies.
The AAA Fuel Gauge Survey shows the national average price of regular gas is $2.17 a gallon, a penny less than last week and two cents less than two weeks ago.
The average price of premium gas is $2.79 a gallon, the same as last Friday. The average price of diesel fuel is also the same as a week ago, $2.38 a gallon.
Hurricane Delta, the second Gulf Coast hurricane in a month, made landfall in Southwest Louisiana, but the disruption to refinery operations was minimal. Most facilities were back on line within hours.
The Colonial Pipeline Line 1, the main gas line, was down temporarily over the weekend due to loss of power, which was back in service by Monday morning. Not only did gas prices not rise, they actually went down.
"In a typical year, a hurricane season like we've experienced this year would have caused gas prices to spike, but 2020 is not a typical year," said Jeanette Casselano McGee, AAA spokesperson. "Low U.S. gasoline demand has helped contain any impact to gas prices locally and regionally throughout this hurricane season."
There's evidence that these low and stable gas prices may be encouraging more driving. Patrick DeHaan, head of petroleum analysis at GasBuddy, reported that Pay with GasBuddy data showed gasoline demand on Wednesday rose 1.8 percent above the previous Wednesday. But demand for gas was down 0.9 percent from last week.
The states with the most expensive gas
These states currently have the highest prices for regular gas, according to the AAA Fuel Gauge Survey:
Hawaii ($3.26)

California ($3.20)

Washington ($2.78)

Nevada ($2.63)

Oregon ($2.59)

Alaska ($2.49)

Pennsylvania ($2.48)

Utah ($2.40)

Idaho ($2.36)

Illinois ($2.26)
The states with the cheapest regular gas
The survey found these states currently have the lowest prices for regular gas:
Mississippi ($1.85)

Texas ($1.86)

Missouri ($1.86)

Arkansas ($1.88)

Oklahoma ($1.88)

Alabama ($1.90)

Louisiana ($1.91)

South Carolina ($1.92)

Tennessee ($1.94)

Kansas ($1.95)