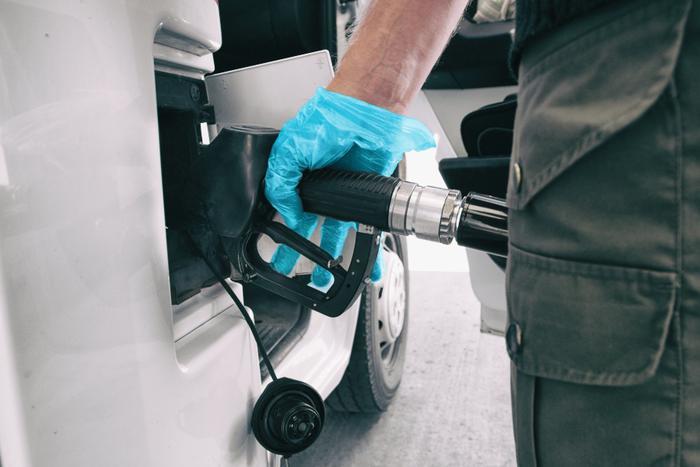 Gasoline prices drifted slightly lower across much of the U.S. this week as the rising number of coronavirus (COVID-19) cases in many states discouraged travel.
The AAA Fuel Gauge Survey shows the national average price of regular gas is $2.18 a gallon, down from $2.20 a week ago. The average price remains 57 cents a gallon less than at this time a year ago. The average price of premium gas is $2.79 a gallon, a penny less than last Friday. The average price of diesel fuel is $2.43 a gallon, the same as it has been for several weeks.
AAA says prices have remained very stable this week; one-third of states saw gas prices fall slightly and only 10 states saw gas prices increase by two to four cents. State averages saw minimal fluctuation as demand roughly held steady over the last four weeks. 
"During the last month, demand has averaged about 8.6 million barrels a day while gasoline stocks have steadily declined," said Jeanette Casselano, AAA's spokesperson. "Week by week, we are seeing mostly regional fluctuation at the pump based on gasoline supply and demand."
Because of the coronavirus, gasoline demand has not been anything close to normal for the last four months. The U.S. Energy Information Administration (EIA) reports that consumers are using about 8.6 million barrels of gasoline a day.
Demand for fuel is 6 percent less than at this time last year. Despite cutbacks at oil refineries, gasoline supplies are still 7 percent higher year-over-year.
Indiana, Michigan, and Ohio saw average gas prices fall around six cents a gallon this week while prices were up around 4 cents in New Mexico.
The states with the most expensive gas
These states currently have the highest prices for regular gas, according to the AAA Fuel Gauge Survey:
Hawaii ($3.24)

California ($3.14)

Washington ($2.80)

Oregon ($2.66)

Nevada ($2.64)

Alaska ($2.53)

Colorado ($2.46)

Pennsylvania ($2.44)

Illinois ($2.37)

Arizona ($2.35)
The states with the cheapest regular gas
The survey found these states currently have the lowest prices for regular gas:
Mississippi ($1.84)

Louisiana ($1.86)

Arkansas ($1.89)

Alabama ($1.89)

Texas ($1.90)

Missouri ($1.91)

Oklahoma ($1.91)

South Carolina ($1.91)

Tennessee ($1.92)

Kansas ($1.98)