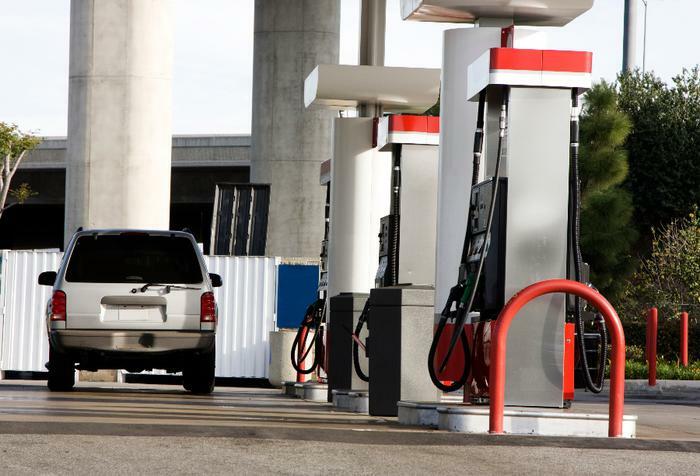 Even though the U.S. is far from normal times, gasoline prices have begun to behave normally. They're now moving steadily higher to start the year.
The AAA Fuel Gauge Survey shows that the national average price of regular gas is $2.39 a gallon, two cents a gallon higher than a week ago. The price is 17 cents higher than it was a month ago. The average price of premium gas is $2.98 a gallon, up from $2.96 last week. The average price of diesel fuel is $2.63 a gallon, two cents higher than seven days ago.
Even though gasoline demand remains low because of the coronavirus (COVID-19) pandemic, world oil prices have been rising since the first of the year. Oil traders are increasingly optimistic that COVID-19 vaccines, despite problems with the rollout, will soon get the economy back to normal.
In most pre-pandemic years, gasoline prices slowly rose in January and February in anticipation of seasonal refinery maintenance and the switch to producing more expensive summer blends of gasoline. That factor remains, but analysts say the current price rise is being driven mostly by higher oil prices.
"The higher price of crude is outweighing sustained low gasoline demand and a build in gasoline supply," said Jeanette Casselano McGee, AAA's spokesperson. "Motorists can expect gas prices to continue to climb through at least the end of the month."
California has the highest gasoline prices for the second week in a row, displacing Hawaii, which normally holds that spot. California's average gas price has risen nearly 16 cents a gallon over the last month.
Over the past week, every state saw an increase in prices at the pump, although all are still lower on a year-over-year basis.
The states with the most expensive gas
These states currently have the highest prices for regular gas, according to the AAA Fuel Gauge Survey:
California ($3.35)

Hawaii ($3.33)

Washington ($2.81)

Nevada ($2.72)

Pennsylvania ($2.68)

Oregon ($2.67)

Alaska ($2.60)

Illinois ($2.54)

New Jersey ($2.54)

New York ($2.48)
The states with the cheapest regular gas
The survey found these states currently have the lowest prices for regular gas:
Mississippi ($2.09)

Oklahoma ($2.11)

Texas ($2.11)

Missouri ($2.12)

Louisiana ($2.13)

Arkansas ($2.17)

Alabama ($2.17)

South Carolina ($2.17)

Kansas ($2.18)

Tennessee ($2.19)