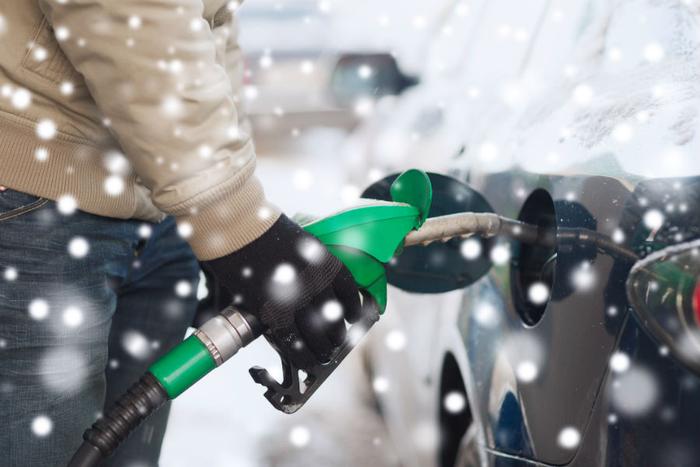 The price of gasoline continues to fall, making holiday road trips a little more affordable in most of the country.
The AAA Fuel Gauge Survey shows the national average price of regular gasoline is $2.55 a gallon, a penny less than a week ago. But holiday travelers will pay an average of 19 cents a gallon more than they did in 2018. The average price of premium is $3.14 a gallon, two cents cheaper than last Friday. The average price of diesel fuel is $2.99, the same as a week ago.
In its Winter Price Forecast issued Thursday, AAA predicted prices will continue to fall into the end of the year but won't reach the low levels where they ended 2018. More likely, AAA said the national average will settle into a range between $2.40 and $2.45 a gallon, nearly 20 cents more than last year's closing price.
Where you live matters
"Depending on where you live in the country, you will see gas prices drop anywhere between a nickel and a quarter this month," said Jeanette Casselano, AAA's spokesperson. "While that will offer savings to motorists, it is not as much as they saw last December."
Casselano said the main reason for higher gas prices this year is higher crude oil prices. Last year, fears of a recession -- which never materialized -- sent crude oil prices into a tailspin.
The main reason the average price is falling is price drops west of the Mississippi River. AAA says western states have just about recovered from tight supplies after a number of refinery bottlenecks during the fall.
California gas prices have dropped 57 cents a gallon since October, and Hawaii has regained the dubious honor of having the most expensive fuel in the nation. Missouri has edged out Mississippi as the state with the cheapest gas.
The states with the most expensive regular gas
These states currently have the highest prices for regular gas, according to the AAA Fuel Gauge Survey:
Hawaii ($3.66)

California ($3.60)

Washington ($3.19) 

Nevada ($3.10)

Oregon ($3.06) 

Alaska ($3.05)

Arizona ($2.86)

Utah ($2.78)

Idaho ($2.77) 

Pennsylvania ($2.76)
The states with the cheapest regular gas
The survey found these states currently have the lowest prices for regular gas:
Missouri ($2.20)

Mississippi ($2.21)

Texas ($2.22)

Oklahoma ($2.23)

Louisiana ($2.23)

Alabama ($2.26)

Arkansas ($2.26)

South Carolina ($2.28)

Kansas ($2.27)

Virginia ($2.29)