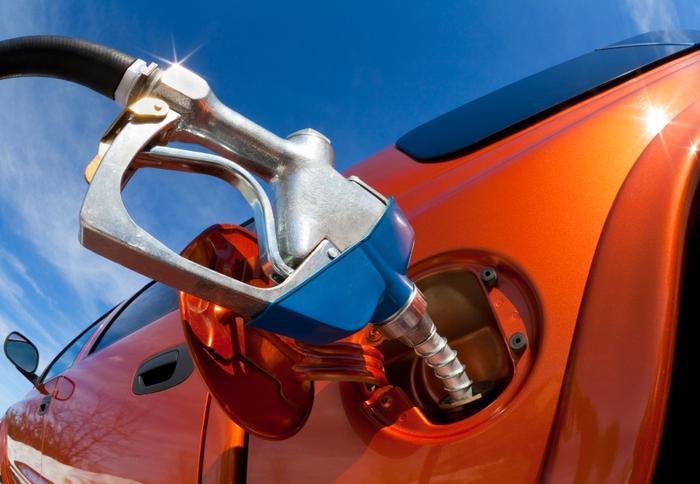 As motorists prepare to hit the road for next week's Thanksgiving holiday, they should find fairly stable gas prices. The biggest price fluctuations should be declines.
The AAA Fuel Gauge Survey shows the national average price of regular gas is $2.59 a gallon, a penny less than last week. That's almost the same as it was at this time last year. The average price of premium is $3.19, two cents less than last Friday. The average price of diesel fuel is $3 a gallon, down one cent from seven days ago.
Prices in most states remained stable over the last week but dropped by 10 cents a gallon in California. That state's motorists were paying 23 cents a gallon more just one month ago. Consumers in Michigan faced an eight cents a gallon swing in the other direction, seeing the average price go from $2.46 to $2.54 a gallon in the span of seven days.
Prices for premium and diesel fuel have been very stable over the past few weeks, with little to no movement. Patrick DeHaan, head of petroleum analysis at GasBuddy, said in a tweet that's especially true for diesel.
"It's been a remarkably unremarkable year for U.S. diesel prices," DeHaan wrote. "The range for the national average diesel price is just 19 cents a gallon so far in 2019, compared to a 42 cents a gallon range in 2018."
Growth in gasoline stockpiles during the previous week, reversing a couple of weeks of drawdowns, added to stability at the gas pump. The Energy Information Administration (EIA)  Reports total domestic gas stocks grew by 1.8 million barrels last week. 
The states with the most expensive regular gas
These states currently have the highest prices for regular gas, according to the AAA Fuel Gauge Survey:
California ($3.91)

Hawaii ($3.66)

Washington ($3.36) 

Nevada ($3.32)

Oregon ($3.23) 

Alaska ($3.17)

Idaho ($2.99) 

Arizona ($2.93)

Utah ($2.95)

Colorado ($2.80)
The states with the cheapest regular gas
The survey found these states currently have the lowest prices for regular gas:
Louisiana ($2.21)

Mississippi ($2.21)

South Carolina ($2.25)

Missouri ($2.27)

Texas ($2.25)

Alabama ($2.26)

Arkansas ($2.29)

Oklahoma ($2.29)

Tennessee ($2.30)

Virginia ($2.30)