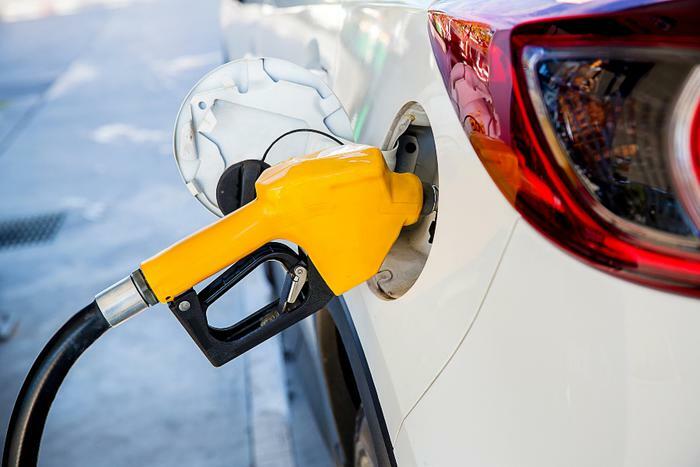 After jumping to the highest level in seven years over the summer and fall, gasoline prices are starting to come down. But they are still high enough to cause pain at the gas pump.
In its daily survey of gasoline prices, AAA reports that the national average price of regular gas is $3.31 a gallon. That's two cents higher than last Friday and 10 cents a gallon lower than a month ago. The average price of premium gas is also down two cents a gallon from last week, at $3.95. The average price of diesel fuel is $3.59 a gallon, a penny less than a week ago.
AAA reports that gasoline demand is rising and that fuel supplies went down over the last seven days. That would usually result in higher gasoline prices, but oil prices, the biggest factor in gasoline prices, continue to fall.
Around the nation, fuel prices were fairly stable this week. The statewide average price was down four cents a gallon in Arizona and Utah, and down three cents a gallon in Arkansas. Even if prices continue to fall at the same rate, holiday travelers will face the highest Christmastime gas prices in years.
States with the most expensive gas
These states currently have the highest prices for regular gas, according to AAA:
California ($4.67)   

Hawaii ($4.34)  

Nevada ($3.87)   

Washington ($3.86) 

Oregon ($3.77) 

Arizona ($3.72)     

Alaska ($3.71) 

Idaho ($3.62)

Utah ($3.56)     

Pennsylvania ($3.55)
States with the cheapest gas
AAA reports that these states currently have the lowest prices for regular gas:
Texas ($2.90)  

Oklahoma ($2.91)  

Arkansas ($2.93)  

Missouri ($2.96)  

Mississippi ($2.97)

 Kentucky ($2.98)

 Kansas ($2.99)

 Wisconsin ($3.00)

 South Carolina ($3.01)  

Tennessee ($3.02)