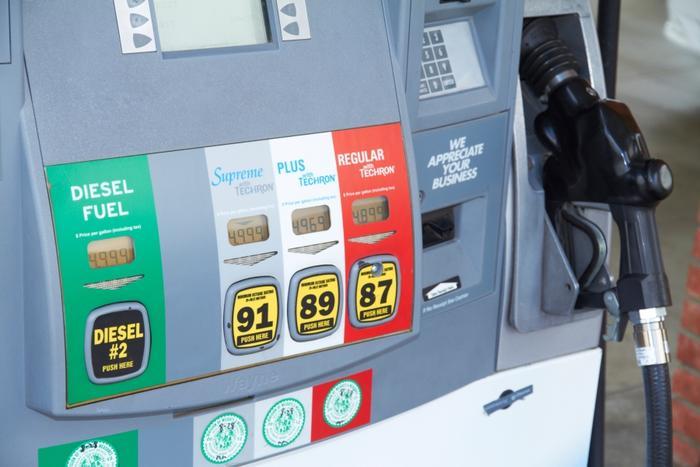 Gasoline prices rose again in the last week, but the price action, for the most part, has been smooth without huge spikes that sometimes occur this time of year.
The AAA Fuel Gauge Survey shows the national average price of regular gasoline is $2.46 a gallon, up four cents since last Friday. But even though prices are moving higher, the average price is still eight cents less than a year ago.
The average price of both premium gas and diesel fuel is $3 a gallon, up four cents for premium and two cents for diesel.
Gasoline prices are responding to two catalysts: supplies continue to tighten and refineries are beginning to slow down to perform maintenance and prepare for the switchover to summer fuel blends. The March to Memorial Day period each year is marked by rising fuel prices.
After building up during early February, gasoline supplies are now falling as motorists make more trips to the gas pump. The Energy Information Administration reports total gasoline supplies fell by 4.2 million barrels in the previous week. At the same time, demand for gasoline picked up last week, growing by nearly 100,000 barrels a day from the previous week.
"As the nation begins to exit the winter driving season, motorists should expect pump prices to continue rising if demand increases and stocks of gasoline diminish," AAA said in its latest market update.
Among the most significant price movements during the week, the average price fell three cents a gallon in Kansas but rose six cents in Oklahoma.
The states with the most expensive regular gas
These states currently have the highest prices for regular gas, according to the AAA Fuel Gauge Survey:
Hawaii ($3.33)

California ($3.30)
Washington ($2.89)

Nevada ($2.84)

Alaska ($2.80)

Oregon ($2.78)

Pennsylvania ($2.66)

New York ($2.56)

Connecticut ($2.52)

Michigan ($2.48)
The states with the cheapest regular gas
The survey found these states currently have the lowest prices for regular gas:
Missouri ($2.18)

Arkansas ($2.20)

South Carolina ($2.20)

Mississippi ($2.20)

Texas ($2.20)

Louisiana ($2.22)

Virginia ($2.23)

Alabama ($2.24)

Colorado ($2.25)

Utah ($2.25)