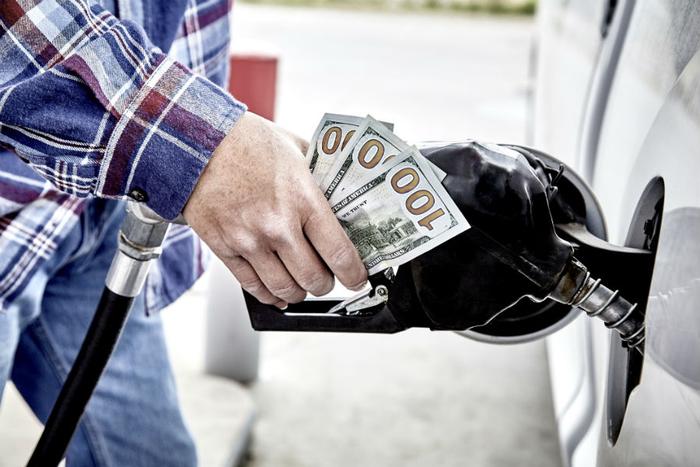 Rising consumer demand and spring refinery maintenance continue to push gasoline prices higher.
The AAA Fuel Gauge Survey shows the national average price of regular gasoline is $2.61 a gallon, up another eight cents since last Friday. It's running about the same as a year ago.
The average price of premium is $3.14 a gallon, seven cents higher than a week ago. The average price of diesel fuel is $3.01 a gallon, about the same as last week.
With the arrival of spring, consumers are driving more. The latest report from the Energy Information Administration (EIA) shows motorists are buying about 9.4 million barrels of fuel a day, up 85,000 barrels a day from last year's rate.
That increase in demand is drawing down gasoline stocks, which dipped by 4.6 million barrels last week, according to EIA.
"Since early February, gasoline demand has been steadily increasing while stocks have been gradually decreasing, causing more expensive pump prices across the country," said Jeanette Casselano, a AAA spokesperson. "The good news is that most motorists are not paying more than they were a year ago to fill up."
Several states saw significant price increases in the last week. Drivers in Michigan saw the average price for regular surge 11 cents a gallon. The average price in Missouri rose a dime a gallon. The average price jumped nine cents in Colorado.
There's probably not much relief in sight since most refineries are beginning annual maintenance, which typically reduces output and in some cases causes a supply crunch.
The states with the most expensive regular gas
These states currently have the highest prices for regular gas, according to the AAA Fuel Gauge Survey:
California ($3.39)

Hawaii ($3.37)
Washington ($3.00)

Oregon ($2.89)

Nevada ($2.87)

Alaska ($2.83)

Pennsylvania ($2.77)

Michigan ($2.74)

Illinois ($2.72)

New York ($2.68)
The states with the cheapest regular gas
The survey found these states currently have the lowest prices for regular gas:
Utah ($2.32)

Arkansas ($2.33)

Mississippi ($2.33)

Alabama ($2.33)

Louisiana ($2.35)

South Carolina ($2.36)

Wyoming ($2.37)

Texas ($2.38)

Tennessee ($2.38)

Missouri ($2.39)