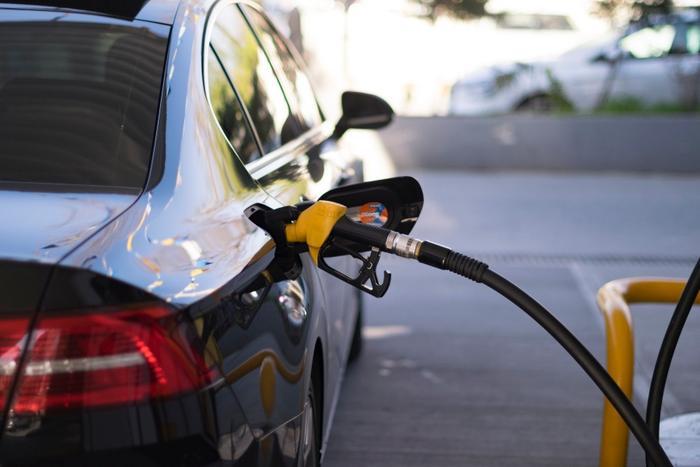 In case you haven't noticed, it costs a lot less to fill your car's gas tank. The price of gasoline has consistently fallen over the last several weeks.
AAA reports the national average price of regular gas is $3.44 a gallon, three cents a gallon less than Thursday. Compared to one year ago the average price of regular is just seven cents a gallon more.
The average price of a gallon of gasoline is now below $3 in Texas, Arkansas, Mississippi, Georgia, and Oklahoma. It's right at $3 a gallon in Louisiana and Missouri.
So what's happened since the average price hit a record high of $5.01 a gallon back in June? It's not that Americans are driving less.
This week's report from the Energy Information Administration (EIA) shows demand for gasoline held steady at 3.2 million barrels a day last week. At the same time, refineries were busy producing more motor fuel.
Supplies are increasing
Government data show total domestic gasoline stocks rose by a little more than 1%. With demand the same, there is less pressure to send prices higher.
But how low can prices go? Many industry analysts think prices at the pump can continue to fall throughout the holiday season, helping motorists cope with rising prices elsewhere.
"The next 60 days look really, really hospitable for consumers," Tom Kloza, global head of energy analysis for OPIS, told the Wall Street Journal.
Patrick DeHaan, head of petroleum analysis at GasBuddy, also expects gas prices to continue falling, holding out the possibility of a national average price of $2.99 a gallon by Christmas.
"All the metrics look very positive for motorists as this week is likely to continue seeing falling gasoline prices, with many areas falling to the lowest level since Russia's invasion of Ukraine in February," DeHaan said.
What about that invasion?
But what about the Russian invasion of Ukraine in February, which sparked international sanctions on Russian oil sales? At the time, there were fears that if Russia couldn't sell its oil it would lead to worldwide shortages.
It hasn't worked out that way. Russia has found new customers in the non-Western world so the total supply of oil has remained fairly stable. Currently, the price of U.S.-produced WTI is around $80 a barrel after rising well over $100 earlier this year.
China has also kept oil prices from rising very much. The government there has shut down economic activity in several major cities in an effort to stamp out COVID-19. That has led to a reduction in Chinese oil demand.
And, there's more good news. The price of diesel fuel, which has remained stubbornly high, has also begun to fall. Just over a month ago the government reported the U.S. had just a few weeks' supply of diesel on hand. Since then refiners have stepped up production.
The national average price of diesel is still over $5 a gallon but has declined by 18 cents a gallon in the last 30 days. Economists warned that if diesel fuel prices continued to rise it threatened to make it more expensive to deliver food and consumer goods, increasing inflation.