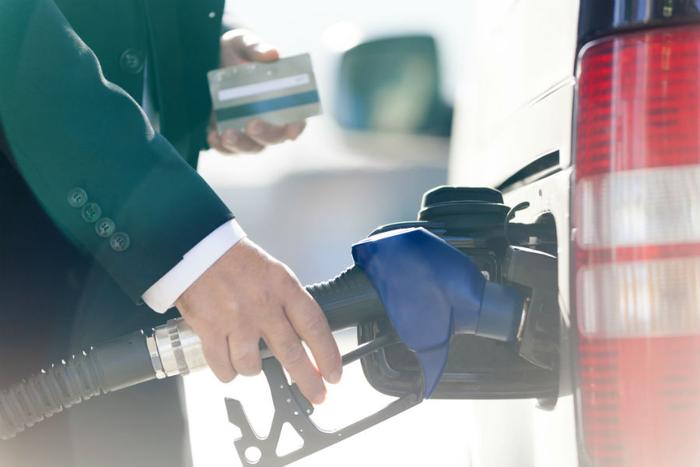 Motorists continue to see relatively stable fuel prices as the summer driving season passes farther in the rearview mirror.
The AAA Fuel Gauge Survey shows the national average price of regular gas fell four cents a gallon in the last week to $2.61. That's four cents cheaper than a month ago and is 22 cents lower than at this time last year. The average price of premium is down four cents a gallon in the last week to $3.22. The average price of diesel fuel has remained stable since the end of the summer at $2.99 a gallon.
A 10 cents a gallon drop in California over the last week helped lower the national average. California prices had been inflated by a series of supply bottlenecks last month, and the state's average gas price remains well above neighboring states.
Fuel prices have been slow to fall over the last few weeks because gasoline supplies have remained fairly tight. On Thursday, the Energy Information Administration (EIA) reported gasoline stockpiles declined by 3.1 million barrels in the previous week. 
At the same time, demand has picked up. That's normally a recipe for higher prices at the pump, but crude oil prices have been a mitigating factor. Oil prices are trading in the mid-$50 range due to concerns about a slowing global economy
The states with the most expensive regular gas
These states currently have the highest prices for regular gas, according to the AAA Fuel Gauge Survey:
California ($4.10)

Hawaii ($3.66)

Washington ($3.42) 

Nevada ($3.40)

Oregon ($3.36) 

Alaska ($3.14)

Arizona ($2.90)

Idaho ($2.86) 

Utah ($2.78)

Colorado ($2.75)
The states with the cheapest regular gas
The survey found these states currently have the lowest prices for regular gas:
Louisiana ($2.25)

Mississippi ($2.26)

Texas ($2.27)

Alabama ($2.29)

South Carolina ($2.29)

Missouri ($2.29)

Arkansas ($2.30)

Virginia ($2.30)

Oklahoma ($2.30)

Tennessee ($2.32)