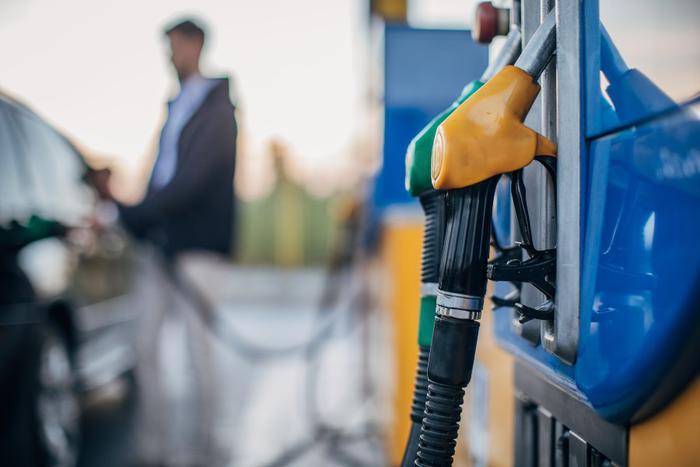 After weeks of stable prices at the gas pump, gasoline is getting more expensive heading into the end of the year. The increase began as Americans -- disregarding advice from health experts -- hit the road over the Thanksgiving holiday.
The AAA Fuel Gauge Survey shows the national average price of regular gas is $2.16 a gallon, five cents higher than a week ago. The average price has increased four cents a gallon over the last month.
The average price of premium gas is $2.77, four cents higher than seven days ago. The average price of diesel fuel is up two cents in the last week to $2.43 a gallon.
Analysts say the unpredicted rise in fuel prices has a lot to do with optimism about the COVID-19 vaccines. They say domestic oil prices are rising for the same reason beaten-down stocks are going up each day on Wall Street -- the belief that the end of the pandemic is in sight.
There were also more cars on the road during Thanksgiving week, which increased demand for fuel. But at the beginning of the week, AAA reported demand was lagging supplies and was calling for lower fuel prices in the days ahead.
In the last week, the biggest increase in gasoline prices occurred in states with the lowest average prices. The average price in Missouri, the cheapest state in the nation, rose five cents a gallon in the last week.
Prices were flat or dipped slightly in most of the states where prices are highest. Pennsylvania was an exception, as the average price jumped nine cents a gallon during the week.
The states with the most expensive gas
These states currently have the highest prices for regular gas, according to the AAA Fuel Gauge Survey:
Hawaii ($3.27)

California ($3.18)

Washington ($2.76)

Oregon ($2.59)

Nevada ($2.58)

Pennsylvania ($2.54)

Alaska ($2.49)

Maryland ($2.33)

Idaho ($2.29)

New Jersey ($2.28)
The states with the cheapest regular gas
The survey found these states currently have the lowest prices for regular gas:
Missouri ($1.81)

Mississippi ($1.83)

Texas ($1.85)

Oklahoma ($1.86)

Arkansas ($1.86)

Louisiana ($1.87)

Alabama ($1.89)

Tennessee ($1.90)

Kansas ($1.91)

Wisconsin ($1.91)