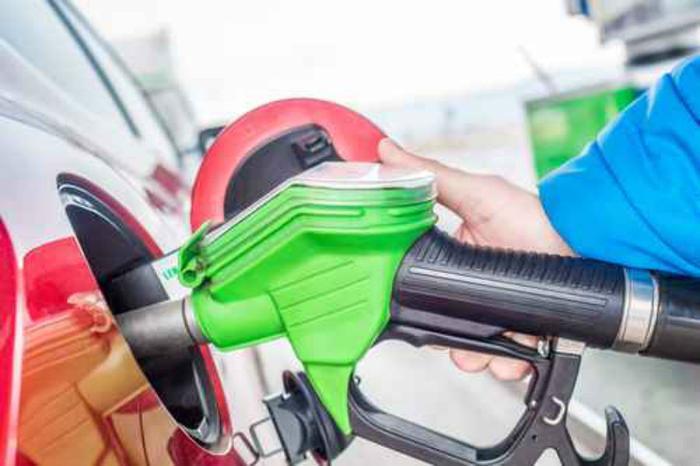 Gas prices continue to fall, but the cheapest fuel has now moved to the nation's heartland, leaving higher-than-normal prices in the Southeast. For the first time this year, motorists in Kansas and Iowa are enjoying some of the lowest prices in the nation.

The AAA Fuel Gauge Survey shows the national average price of regular is $2.43 a gallon, the cheapest it's been all year. The price is six cents lower than a week ago and is now below the average price of one year ago.

The average price of premium gas is $3.03 a gallon, also six cents lower than last Friday. The average price of diesel fuel is $3.12 a gallon, five cents lower than last week.

"Cheap crude oil prices are driving fuel savings at the pump," said Jeanette Casselano, a AAA spokesperson. "Last week, crude dropped to its lowest point of the year at $50 a barrel. However, this week's Organization of Petroleum Exporting Countries (OPEC) meeting could cause crude oil prices to jump if the organization decides to reduce crude production."

Tiny Delaware has the cheapest average gas price of any Mid-Atlantic state, and its annual decline in gas prices is the third largest in the U.S. It also has the third largest year-over-year difference in pump prices in the country -- 18 cents a gallon.

Some of the biggest price declines during the week occurred in states with the highest prices. Even Hawaii, which remains the most expensive state for gasoline, saw prices drop this week by 11 cents a gallon.

At the same time, some Midwestern states saw fuel prices go up this week. The average price of regular is up three cents a gallon in the last week in both Ohio and Michigan. It's four cents higher in Kentucky.
The states with the most expensive regular gas
These states currently have the highest prices for regular gas, according to the AAA Fuel Gauge Survey:
Hawaii ($3.61)
California ($3.48)
Washington ($3.26)
Alaska ($3.18)
Nevada ($3.11)
Oregon ($3.09)
Idaho ($2.86)
Utah ($2.84)
Wyoming ($2.82)
Arizona ($2.77)
The states with the cheapest regular gas
These states currently have the lowest prices for regular gas, the survey found:
Missouri ($2.01)
Oklahoma ($2.08)
South Carolina ($2.08)
Texas ($2.10)
Alabama ($2.11)
Kansas ($2.12)
Mississippi ($2.12)
Louisiana ($2.13)
Iowa ($2.17)
Delaware ($2.18)