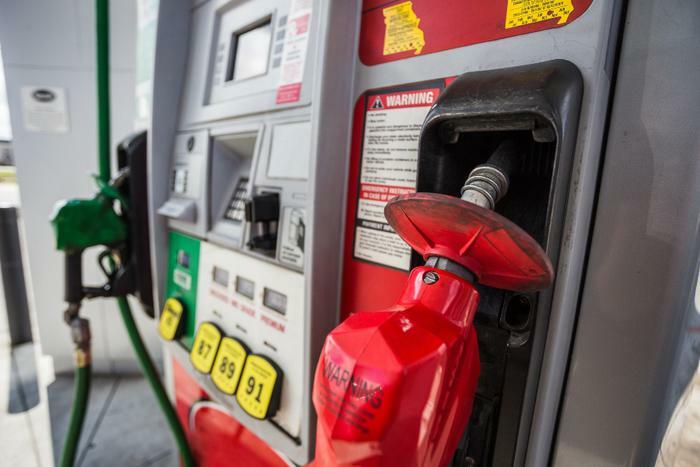 Gas prices remained stable this week despite a big increase in demand over the Memorial Day weekend, as an estimated 37 million Americans hit the road.
The AAA Fuel Gauge Survey shows that the national average price of regular gas is $3.04 a gallon, about the same as it was last Friday. It's 14 cents higher than a month ago. The average price of premium gas is $3.65 a gallon, also the same as last week. The average price of diesel fuel is a penny higher than last week, at $3.18 a gallon.
Prices have remained stable in the face of rising oil prices and increased demand. AAA says the next week or two could indicate whether that stability is lasting.
"Demand has steadily jumped week-over-week since the end of April, pushing supply down to typical summer levels. The increasing demand and decreasing supply combined with more expensive crude oil prices means gas prices are likely to see fluctuation throughout June," said Jeanette McGee, AAA's spokesperson. "We could see some decreases early in the month and increases mid-month as school years end and summer travel increases.
The states with the most expensive gas
These states currently have the highest prices for regular gas, according to the AAA Fuel Gauge Survey:
California ($4.20)

Hawaii ($3.94)

Nevada ($3.64)

Washington ($3.58)

Oregon ($3.43)

Utah ($3.38)

Alaska ($3.34)

Illinois ($3.29)

Idaho ($3.26)

Pennsylvania ($3.16)
The states with the cheapest regular gas
The survey found these states currently have the lowest prices for regular gas:
Texas ($2.70)

Mississippi ($2.71)

Louisiana ($2.71)

Missouri ($2.73)

Oklahoma ($2.74)

Arkansas ($2.76)

Alabama ($2.81)

South Carolina ($2.81)

Kansas ($2.82)

Minnesota ($2.84)