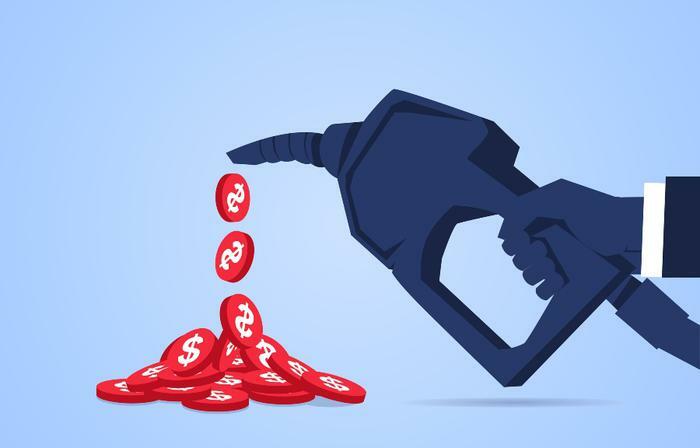 Geopolitical tensions and supply chain issues continue to put upward pressure on gasoline prices, and the pace of those rising prices "hit the gas" this week. Some states saw double-digit price increases.
AAA's daily fuel price survey shows that the national average price of regular gas is $3.42 a gallon, about seven cents a gallon higher than last Friday. That's 13 cents higher than a month ago.
The average price of premium gas is $4.02 a gallon, five cents higher than last week. The average price of diesel fuel is $3.76, six cents higher than a week ago.
Oil prices continue to go up because of tensions with Russia, a major oil producer. If the West places sanctions on Russia, the result could be a lot less oil on world markets.
"At the moment, only one person knows why Russia is threatening Ukraine, and that's Russian President Vladimir Putin," said Andrew Gross, AAA's spokesperson. "And the tensions along the Ukrainian border have helped push crude oil prices higher almost daily."  
Consumers are feeling the impact in some states more than others. Patrick DeHaan, head of petroleum analysis at GasBuddy, reported this week on Twitter that Napa, California, was  "just 18c/gal away from reaching $5/gal average #gasprices... would be the first city ever."
Meanwhile, motorists in Kentucky and Tennessee saw prices rise an average of 12 cents a gallon this week. The statewide average rose 11 cents in Missouri and eight cents in Alabama and South Carolina.
States with the most expensive gas
These states currently have the highest prices for regular gas, according to AAA:
California ($4.65)   

Hawaii ($4.41)    

Washington ($3.95)  

Oregon ($3.92)   

Nevada ($3.83)    

Alaska ($3.78)   

Arizona ($3.62)     

Illinois ($3.61) 

Pennsylvania ($3.57)

Idaho ($3.52)
States with the cheapest gas
AAA reports that these states currently have the lowest prices for regular gas:
Mississippi ($3.04)  

Texas ($3.07)     

Arkansas ($3.07)   

Oklahoma ($3.09) 

Kentucky ($3.11)   

Tennessee ($3.11)   

Missouri ($3.11)    

Alabama ($3.12)   

Kansas ($3.14)       

South Carolina ($3.15)