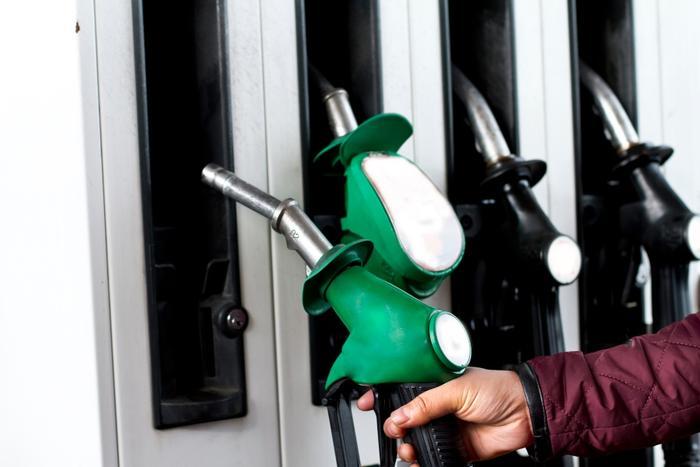 While gasoline prices in most states continue to fall, increases in California, Florida, and South Carolina were the outliers.
AAA attributed the price hikes in Florida and South Carolina to the effects of Hurricane Dorian, a notion disputed by GasBuddy's Patrick DeHaan, who said those states were simply caught in a price cycle.
The AAA Fuel Gauge Survey shows the national average price of regular gas is $2.57 a gallon, a penny less than last Friday. That's 14 cents less than a month ago. The average price of premium gas is $3.16, a penny less than last week. The price of diesel fuel is $2.92, also a penny lower over the last seven days.
In most other parts of the country, prices at the pump have continued a slow decline, based in large part on relatively low crude oil prices. Oil prices have remained low over the last month amid concerns about a slowing global economy.
"As an east coast storm, Hurricane Dorian is not threatening major oil and gas infrastructure so its impact is localized to its path along the East Coast," said Jeanette Casselano, AAA spokesperson. "For the rest of the country, demand, which remains high, is chipping away at supply, but not at a high enough rate to increase gas prices."
At the same time, refineries have begun to switch over to the production of winter-grade gasoline, which costs less than summer blends. AAA reports that the price of gas dropped by a dime a gallon in the nation's capital this week, is down nine cents in Michigan, and is seven cents a gallon lower in Delaware.
The states with the most expensive regular gas
These states currently have the highest prices for regular gas, according to the AAA Fuel Gauge Survey:
Hawaii ($3.66)

California ($3.63)

Washington ($3.20)

Nevada ($3.11)

Oregon ($3.04)

Alaska ($2.99)

Arizona ($2.82)

Utah ($2.80)

Idaho ($2.79)

New York ($2.75)
The states with the cheapest regular gas
The survey found these states currently have the lowest prices for regular gas:
Louisiana ($2.18)

Mississippi ($2.18)

Alabama ($2.21)

South Carolina ($2.24)

Arkansas ($2.25)

Oklahoma ($2.27)

Tennessee ($2.27)

Missouri ($2.28)

Texas ($2.29)

Virginia ($2.29)