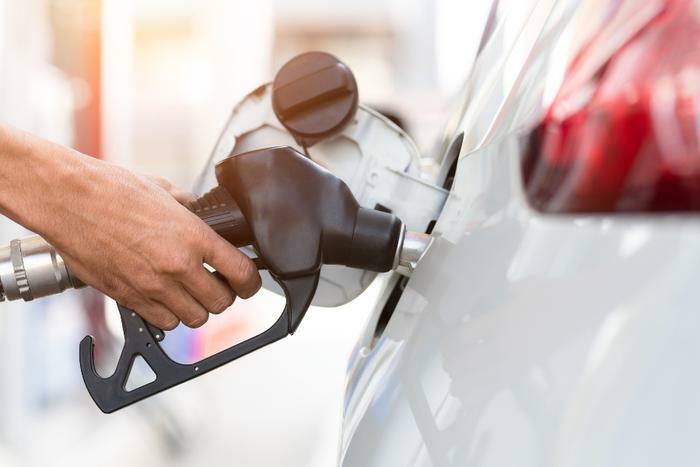 Despite a steady increase in demand for gasoline, prices at the pump remained just as steady this week.
The AAA Fuel Gauge Survey shows that the national average price of regular is $2.87 a gallon, the same as it has been for the last two weeks. It's only 10 cents a gallon more than a month ago. The average price of premium is $3.47 a gallon, also matching last Friday's price. The price of diesel fuel is a penny cheaper than last week at $3.08 a gallon.
Rising oil prices helped push up gas prices faster than expected last month, but now the price of crude is on the decline. That's helping keep gas prices in check as consumers increasingly return to the roadways and push demand. 
At midweek, Patrick DeHaan, head of petroleum analysis at GasBuddy, reported via Twitter that gasoline demand was up more than 82 percent. Because of the increase in demand, AAA  reports that gasoline supplies tightened to 230.5 million barrels early this week, the lowest level this year. 
"We anticipate demand will continue to increase throughout the month as vaccinations become more widely available and weather turns warmer," said Jeanette McGee, AAA's spokesperson. "This will lead to fluctuation at the pump throughout the spring season."
Despite the stability this week, prices fluctuated in various states. Price changes ranged from an increase of 15 cents a gallon to a decline of three cents.
The states with the most expensive gas
These states currently have the highest prices for regular gas, according to the AAA Fuel Gauge Survey:
California ($3.93)

Hawaii ($3.71)

Nevada ($3.34)

Washington ($3.33)

Oregon ($3.19)

Utah ($3.17)

Alaska ($3.14)

Arizona ($3.08)

Illinois ($3.07)

Idaho ($3.06)
The states with the cheapest regular gas
The survey found these states currently have the lowest prices for regular gas:
Mississippi ($2.58)

Texas ($2.58)

South Carolina ($2.59)

Louisiana ($2.62)

North Carolina ($2.63)

Missouri ($2.64)

Oklahoma ($2.64)

Alabama ($2.64)

Arkansas ($2.68)

Kansas ($2.69)