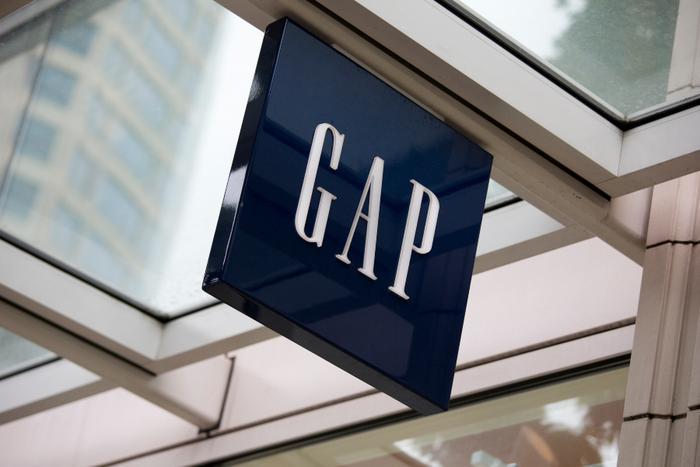 At a time when retail chains are throwing in the towel by the dozens, Gap, Inc. has managed to keep itself out of the poor house by producing and selling face coverings.
In its quarterly report issued Thursday, the apparel maker said that it rang up $130 million in sales for the period from face masks. Those sales aren't all to consumers, though. They also include bulk sales to businesses and government agencies like the States of New York and California, as well as the managed care consortium, Kaiser Permanente.
Every company under Gap's umbrella — including Banana Republic and Old Navy — also added to the kitty; both brands have their own masks available in stores and online. Chief Executive Sonia Syngal said during the company's earnings conference call that Gap currently ranks as the number one result on Google when people search for "face mask style guide." 
The company's second quarter performance is impressive given the struggles that the retail industry is facing. Officials point out that nearly all of Gap's stores were temporarily closed due to the COVID-19 pandemic at the start of the second quarter, but it worked quickly to reopen stores where permitted. Even though overall sales fell compared to the first quarter, its online sales more than filled the gap (pun intended), shooting up 95 percent. 
Looking forward
After being able to spin on a dime in the current retail environment, Gap sees a rosy future in digital marketing.
"Our strong performance in the second quarter reflects the customer response to our brands, products and experiences, particularly as we've rapidly adapted to the changing environment. We nearly doubled our ecommerce business, with approximately 50% online penetration, demonstrating our ability to pivot to a digitally-led culture," said Sonia Syngal, Chief Executive Officer, Gap Inc. 
"I'm confident that our purposedriven lifestyle brands, size and scale, and advantaged digital capabilities are helping us win now and position us for growth in the future."