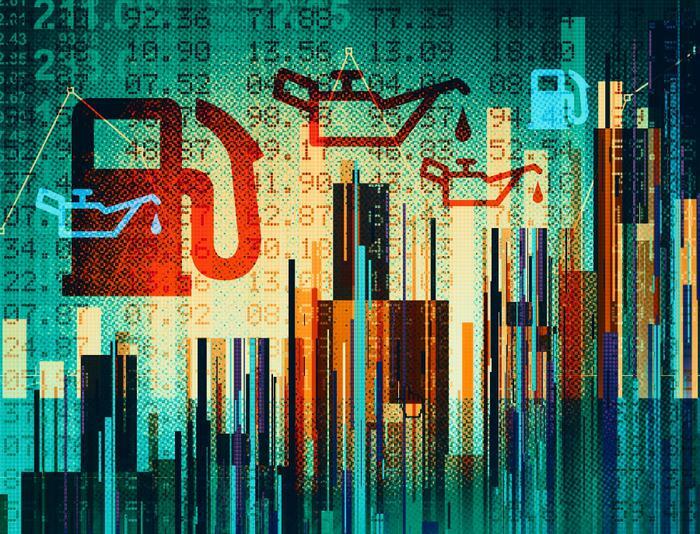 The sticker shock at the gas pump continued for another week in every region of the nation. The prices of gasoline and diesel fuel remain at record highs.
AAA's daily fuel price survey shows that the national average price of regular gas is $4.43 a gallon, an increase of 16 cents a gallon since last Friday. The average price of premium gas is $5.07 a gallon, 15 cents more than a week ago.
Rising diesel fuel prices slowed this week, but they're still at a record high of $5.56 a gallon. The one-week increase is only five cents a gallon. 
According to Patrick DeHaan, head of petroleum analysis at GasBuddy, U.S. consumers are spending $125 million more per day on gasoline than they did just a month ago.
Several states saw head-spinning price increases at the gas pump this week. The statewide average soared by 26 cents a gallon in Illinois, 25 cents a gallon in Illinois, and 20 cents a gallon in Texas.
The average price increased 18 cents in Georgia and Minnesota; 16 cents in Arkansas, Mississippi, Missouri, and Louisiana; and 15 cents in Washington, Oregon, and Oklahoma.
States with the most expensive gas
These states currently have the highest prices for regular gas, according to AAA:
California ($5.85)    

Hawaii ($5.30)     

Nevada ($5.12)

Washington ($4.90)  

Oregon ($4.88)   

Alaska ($4.81)   

Illinois ($4.80)    

Arizona ($4.70)   

New York ($4.66)  

Idaho ($4.50)   
States with the cheapest gas
AAA reports that these states currently have the lowest prices for regular gas:
Georgia ($3.94)   

Kansas ($3.98)  

Oklahoma ($4.00) 

Arkansas ($4.00)  

Mississippi ($4.00)  

Missouri ($4.01)    

Louisiana ($4.07)  

Nebraska ($4.07)  

Texas ($4.10)     

Minnesota ($4.10)