---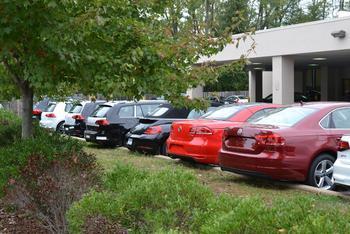 Many owners of 2.0-liter Volkswagen diesel cars are looking forward to selling their cars back to VW at a premium. But the Federal Trade Commission warns that there is plenty of room for skullduggery by dealers and others and is cautioning both consumers and dealers to proceed cautiously.
The buybacks are part of a $10.03 billion settlement that is pending final court approval, following lawsuits by federal and state agencies that challenged VW's use of software "defeat devices" to make the cars appear to meet emission reqirements when in fact they were spewing out more than 40 times the permissible levels under some conditions.
In a blog posting -- VW owners, get the facts! -- the FTC explains that owners of affected VWs should visit VWCourtSettlement.com to find out how much they can get for their cars. It also explains that, even though other potential buyers may offer what seems like a good deal, these alternative offers may be less than what car owners can get from Volkswagen under the settlement.
The FTC also emphasizes that VW diesel owners are under no pressure to act quickly – in fact, the buyback program is not yet making payments – and  they can use their buyback money for anything they want. 
Not obligated
To put it plainly, if you are the owner of a VW TDI diesel car covered by the settlement, you are entitled to the amount specified on the settlement site. You will need your VIN number to confirm that you qualify for the buyback.
You can opt to have your car modified to meet emission guidelines but keep in mind that federal and state agencies have not yet approved the modification procedure and it may be a long time before they do.
You are not obligated to buy another Volkswagen and you are not obligated to do business with any particular dealer.
You do not have to pay anyone to help you with the buyback. Simply follow the directions on the settlement site.  
Cars included in the settlement are diesel versions of these models:
VW Beetle Convertible
2013 - 2015
VW Jetta SportWagen
2009 - 2014
Audi A3
2010 - 2013; 2015
Dealers warned
The FTC is also warning dealers not to make separate offers under the guise that they are part of the settlement. Dealers should also be careful not to imply that consumers must buy a new VW or Audi.
"FTC staff will be watching closely to ensure that the compensation process is unsullied by deception," the commission said.
---