---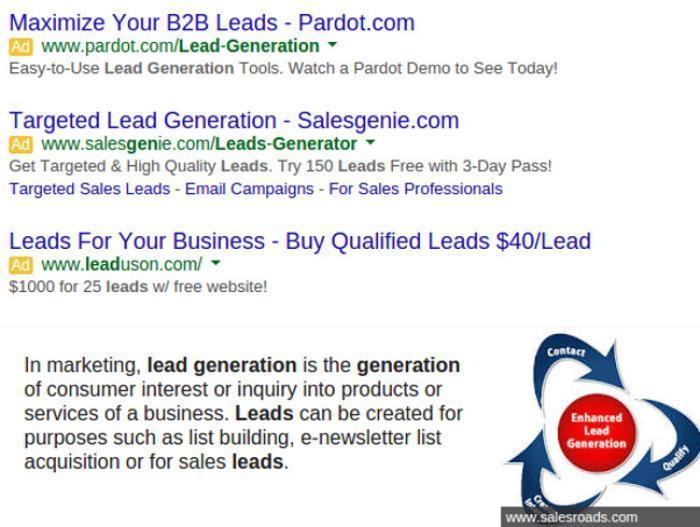 You may not know what lead generation is, which can be part of the problem. In brief, it's one of the most lucrative forms of Internet advertising, producing bonuses for websites that capture the identity of consumers looking for specific goods and services.
Many websites that look like news or comparison-shopping sites are, in fact, little more than giant lead generation engines.
Take insurance, for example. A site that presents itself as helping you find the best insurance policy may do little more than lure you into entering the data insurers want to know and then forwarding it to someone who hopes to sell you a policy.
The site gets a bonus -- sometimes a big one -- and you get yet one more company calling and emailing you. Chances are your information also winds up being sold to one of the Big Data companies that keep track of our every movement.
Workshop scheduled
The Federal Trade Commission wants to get a handle this and has scheduled a workshop on October 30 to peer into the corners of the lead generation business.
The workshop, "Follow the Lead: An FTC Workshop About Online Lead Generation," will gather a variety of stakeholders, including industry representatives, consumer advocates, and government regulators, to discuss consumer protection issues raised by the practices of the lead generation industry, such as:
How online lead generation works and its variations, depending on the industry,
What types of lead generation conduct may be unlawful under the FTC Act's prohibition against unfair or deceptive practices,
Best practices for entities that generate and sell consumer leads, and
How consumers can avoid unlawful conduct in the online marketplace.
The FTC is seeking research, recommendations for discussion topics, and requests for panelists in advance of the workshop. Please email any relevant information to,leadgen@ftc.gov(link sends e-mail),by August 25, 2015. The deadline to submit public comments about the workshop is December 20, 2015.,Comments can be submitted electronically.
The workshop, which is free and open to the public, will be at the Constitution Center, 400 7th St., SW.
---