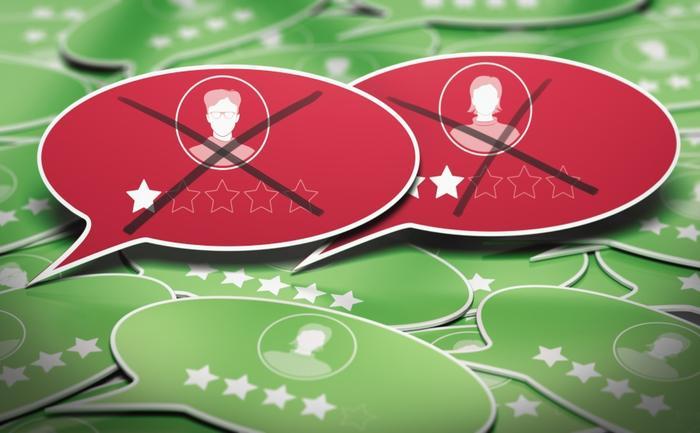 For the first time ever, the Federal Trade Commission (FTC) has taken exclusive action against companies that tried to stop consumers from writing reviews about them.
In three separate complaints, the agency accused a Pennsylvania-based HVAC and electrical provider, a Massachusetts-based flooring firm, and a Nevada-based horseback trail riding operation of trying to enforce an illegal non-disparagement clause against consumers who tried to post online reviews of the companies. Each company has agreed to settle the charges and notify consumers that the text in the contracts they signed was not enforceable.
"Many online shoppers use customer reviews and ratings to get information, but these companies used gag clauses in their form contracts to stop customers from posting honest but negative feedback. These gag clauses are illegal, and companies that know it but use them anyway will be subject to civil penalties," said Andrew Smith, the FTC's director of the Bureau of Consumer Protection.
Enforcing CRFA
The actions taken by the agency represent the first time that it has exclusively enforced the Consumer Review Fairness Act (CRFA).
The law, which went into effect in March 2017, prohibits companies from barring consumers from writing or posting negative reviews online. It also stops the companies from threatening consumers with legal action over those reviews.
In addition to notifying all affected consumers, the companies named in the complaints have been barred from using any review-limiting terms in future contracts. Each entity will also have to file reports with the FTC so that the agency can track their compliance.